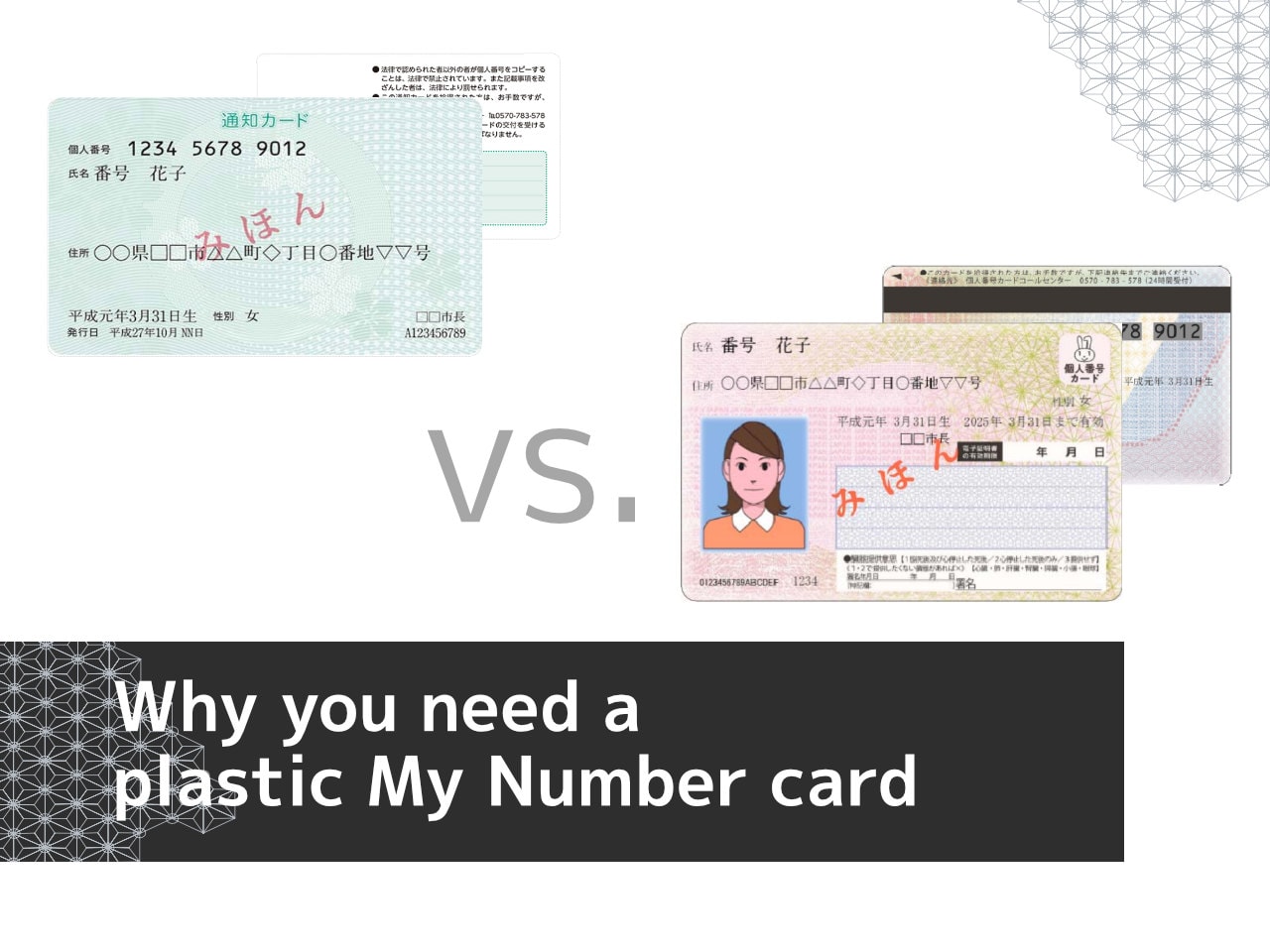 Japan is finally moving some of its government services online – and My Number is central to the big plan. What exactly is it? And why do you need the plastic My Number card? 
My Number was introduced in 2016 in order to streamline government services related to taxes, social security and disaster response. The number of organizations entitled to use your My Number is strictly limited by law to national and local administrative organs and select private entities.
You will need to present your My Number to:
– do your taxes
– open a bank account (especially if you plan to remit money abroad)
– get hired by a company in Japan
– confirm your pension qualification and to receive pensions payment
– receive unemployment insurance
– take advantage of services offered by Hello Work
– receive welfare benefits and insurance premiums
– collect medical insurance premiums
– receive funding for rebuilding the livelihood of disaster victims
– sign up for insurance
My Number card is, as the name suggests, a card with your My Number (an individual identification number) written on it. There are two types: the My Number notification card and a plastic My Number IC card.
If you only need to know your My Number, then the paper card should be enough for you.
But if you want to use the additional functions of the My Number card, then you will need the plastic version.
Every resident of Japan will receive a paper My Number notification card via mail in the first 2-3 weeks of their stay in Japan. If you want a plastic card, you will have to apply for it at your local ward/city office (it usually takes about 1 month).
The plastic card is valid 10 years for Japanese nationals and foreign permanent residents, but the electronic certificate is only valid 5 years. In case of other mid- and long-term foreign residents, the card's expiration date is the same as the expiration date of the residence card.
You will be notified when it's time to renew the certificate or card. If you have the application form ID or a QR code on the notification letter, you can apply online. If not, you will need to visit the city office. In any case, renewal of the card and certificates will be free of charge.
Any changes to your name, address or the expiration date of your residence card will be registered on the front of the card. If there is no more space, you will have to get a new card.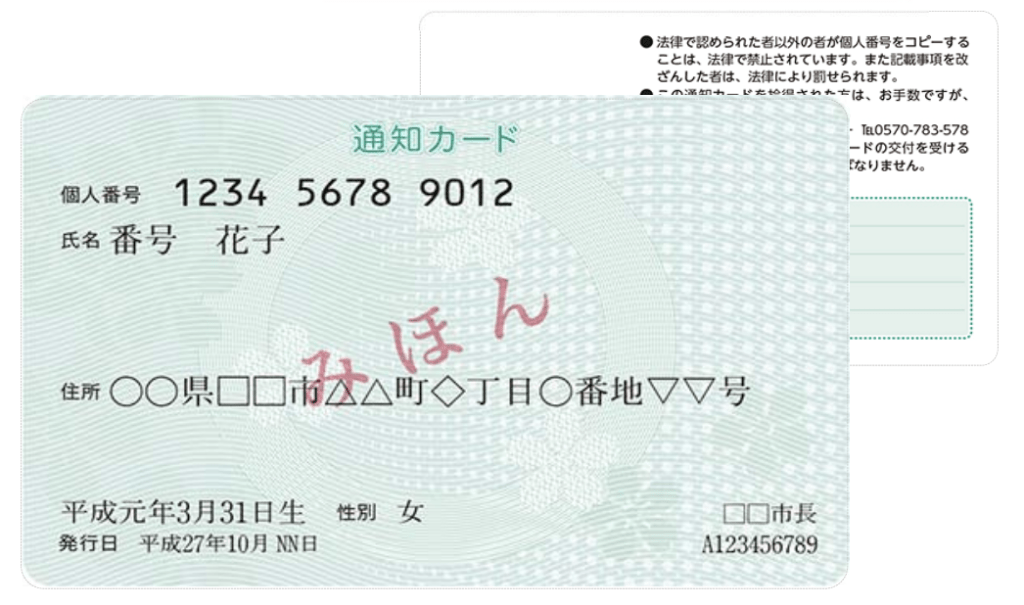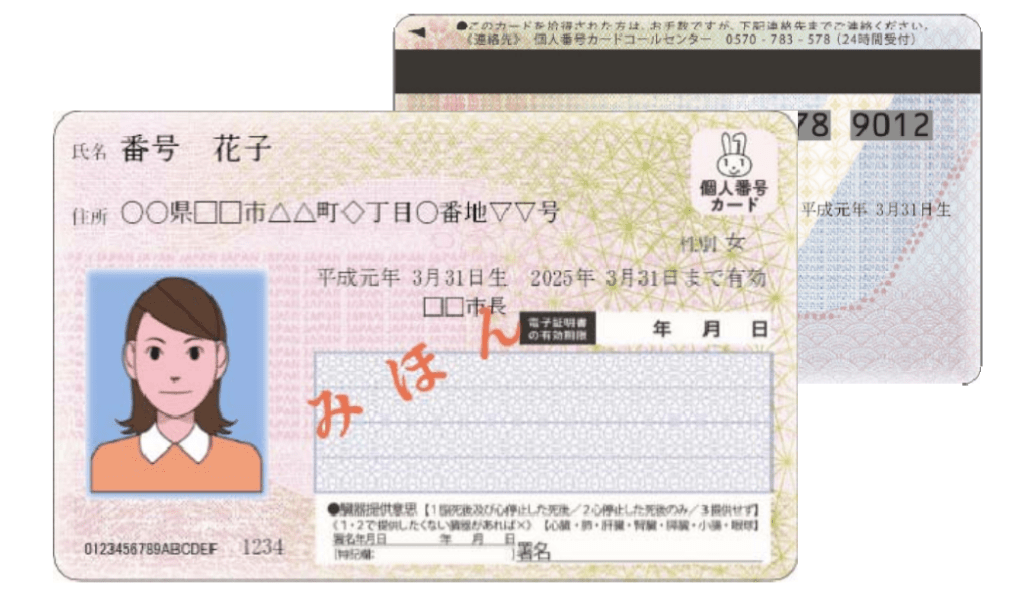 Why you need a plastic My Number Card?
My Number card has all your basic personal information: name, address, birthday, picture. Thanks to this it can be used as an ID card. It also certifies your My Number – if you need to submit the number as part of an official procedures, you will be asked to provide a copy of your My Number card.
On the back of the card you will find your My Number and an IC chip.
The back of the card contains your My Number and an IC chip. The IC chip on the back of the card has various configurations:
1) Electronic certificates
– your electronic signature.
You will need it when creating and submitting electronic documents (such as official application forms for governmental services) over the Internet.
– certificate of your identity through public key authentication services.
You will need it when you log in to use government-run websites or at the convenience store in order to print out documents and certificates from the municipal office. 
2) Space for Municipalities and government agencies
– can be used for seal registration, as a library card and to print out government certificates at convenience stores. The range of available services differs from municipality to municipality.
3) Your personal information
The data from the front of the card is also stored in the chip.
What can you use the chip for?
Thanks to the chip, if you set up 2 passwords for your card, you will be able to:
1) use e-Tax to do your taxes online
2) print out various documents and certificates from city office at the convenience store
3) use the Mynaportal to complete various administrative procedures online 
4) login to other private sector services that support use of the public key authentication (medical institutions, banks, etc)
There are big plans to expand the use of the My number card. A point system (Mynapoint) is launching in 2020 (you can get points and then use them to make purchases online and in real shops). The card will start functioning as a health insurance card from 2021. There are also plans to make the login via the electronic certificate option available to some private sector companies.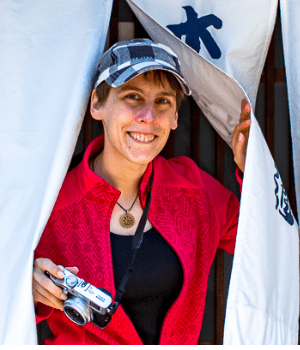 MARTA TAKAHASHI
Photographer and explorer with 10 years of experience leaving and working in Japan