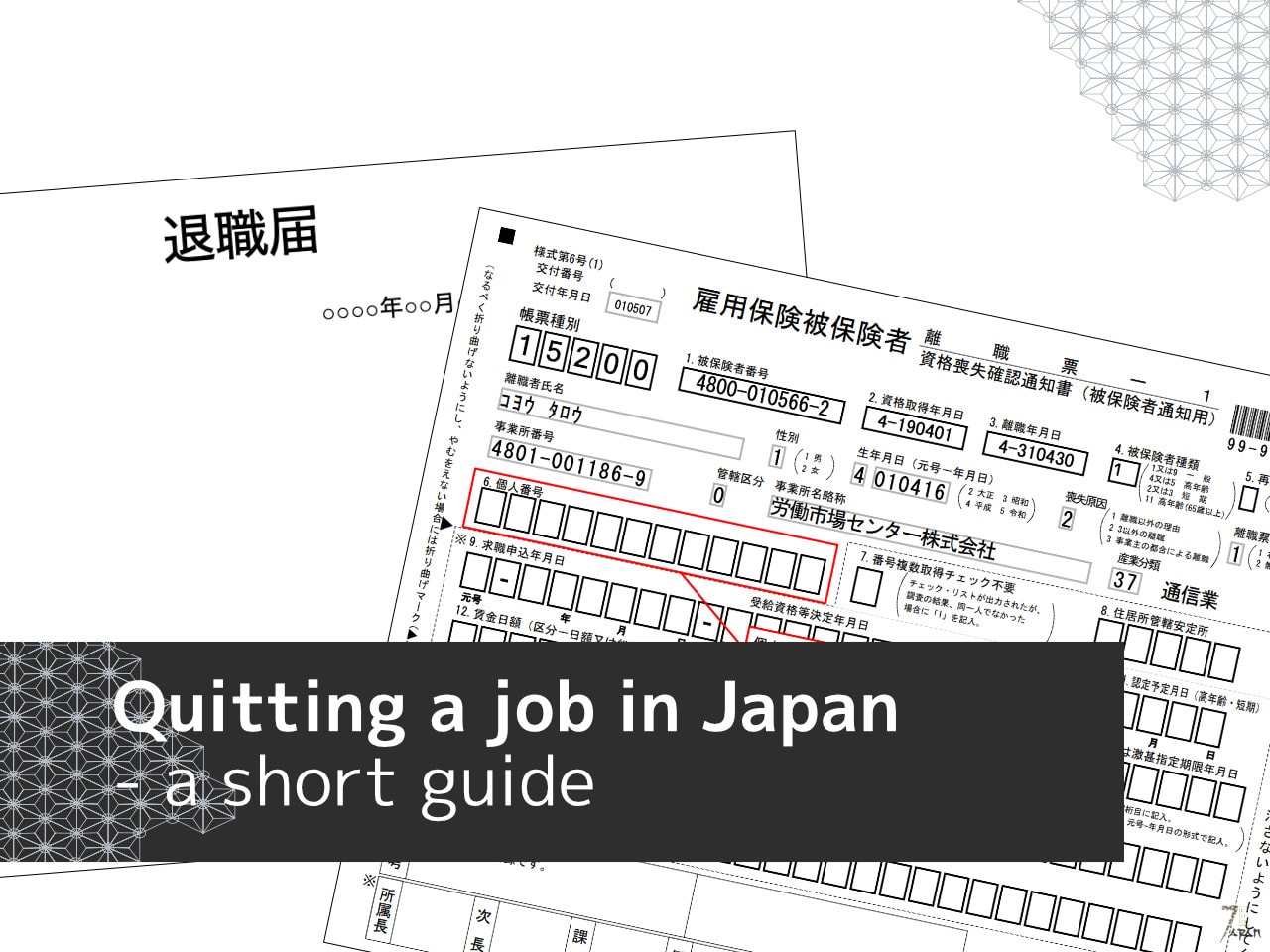 Spring is the season of new beginnings in Japan – and of endings. Most young Japanese start their working lives in April, straight after graduating from university in March. The far fewer mid-career hires also tend to move into their new companies in spring. If you have decided to take the next step in your career, more power to you! Read on for a short guide on the most important things you need to know about quitting a job in Japan.
Usually you would follow the 7 steps below:
choose the timing and look for a new job
get a job offer from a new employer
inform your current employer that you want to quit
fill out the necessary paperwork at your current company
hand over your duties to the other employees
take your unused paid leave
return your employee ID and health insurance card
What is the best timing for quitting a job in Japan?
Most companies focus their hiring campaigns for mid-career employees (mainly full-timers) in February-March and in September-October.
What does it mean for job candidates? Well, if you decide to look for a new job during the peak times, you can easily compare the various openings available and pick the right place for yourself. On the other hand, the competition can be fierce. 
If you try looking for a job in spring, expect a short recruitment process with a goal to finish in March or April and get the right candidate on board by April or May. The HR departments are usually in a hurry to use up their quota or budgets before the end of the fiscal year, so they may not scrutinize candidates as closely as they normally would. The openings tend to fill up fast. Prepare your documents in January and be ready to apply in early February. If you are looking for work in a small, or lesser known company, March is usually when they start their recruitment – to avoid direct competition with the big players.
If you would rather take things slow, the autumn slot would be more to your liking – but note that the HR department may check things more closely and take their time with job interviews.
So you have decided to quit: what's next?
Once you are sure you want to quit your current job (and usually after you have secured an employment offer, a naitei 内定, from your future employer), you need to let your bosses know. Most Japanese people would first talk face-to-face or start with a short email and then have a meeting with the manager or a HR representative to discuss the details such as timing, unused paid leave, handing over their duties to other employees, etc. 
Then you will most likely have to fill out and sign a notice of resignation (taishoku todoke, 退職届). Each company will have its own template, but usually the document contains your name, department name, date of resignation, reason for quitting.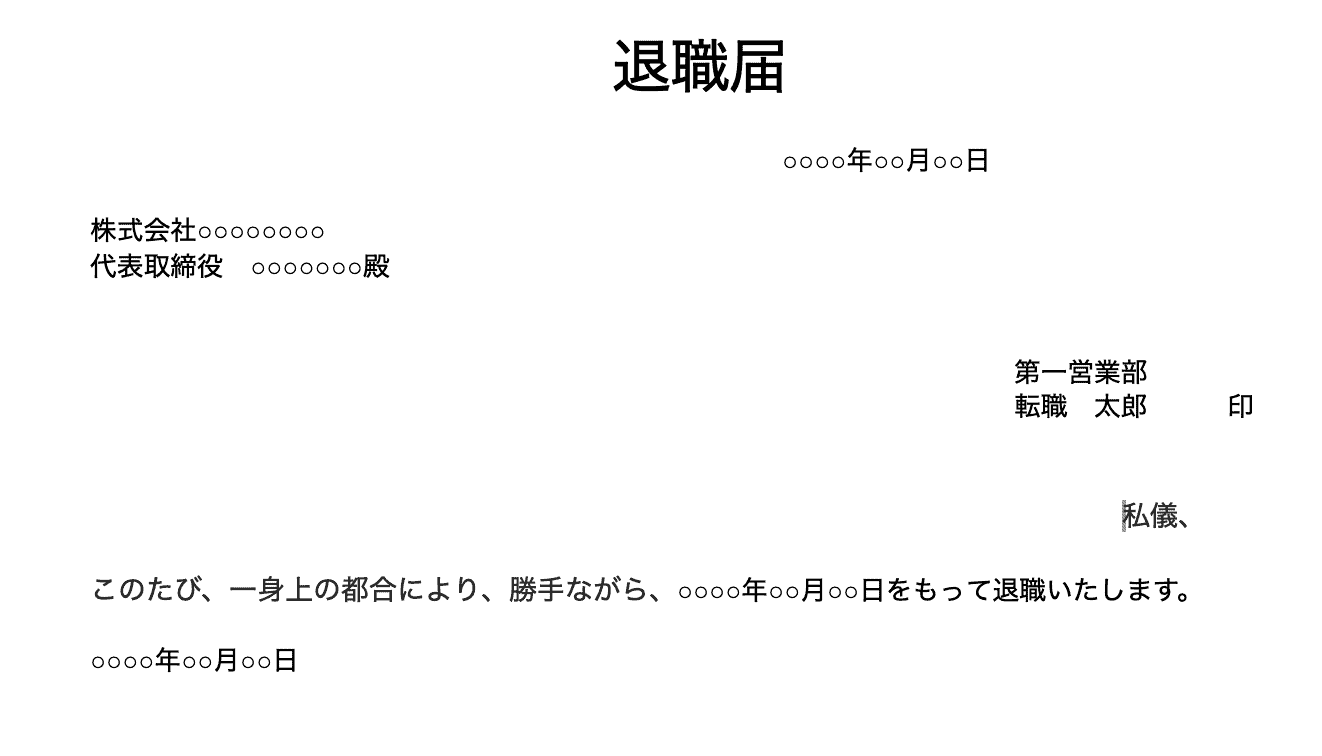 You may also be asked to sign a confidentiality agreement (NDA) and a document detailing the conditions under which you quit (what to do with your paid leave, whether you get retirement bonus, what things you need to return to the company, etc.).
Quitting your job in Japan - what documents you need?
There are several documents you should ask your current employer for when you decide to quit. Depending on how busy the HR department is, it may take even a couple of weeks to get everything ready, so be patient and remember to factor the lead time into your plans.
Usually, you should receive the following documents from your company:
resignation certificate
unemployment insurance certificate and pensions book*
certificate of health insurance coverage loss*
reference letter
* only those employees who have been enrolled in their company's social insurance scheme.
1) Resignation Certificate
The type of resignation certificate you should get varies depending on your employment contract type and the reason you need it (where you plan to submit it). Basically, there are two types: the basic taishoku shomeisho (退職証明書) and the more comprehensive rishoku hyo (離職票).
If you are a full-time employee (or work over 20h per week), and you are enrolled in the company's health insurance, unemployment insurance and pensions schemes, you can ask for the rishokuhyo (離職票). Rishokuhyo is prepared not by your employer, but by the Hello Work itself at the request from your employer.
This document is necessary if you are planning to go to Hello Work and apply for unemployment insurance benefits. Only unemployed people who have been paying premiums for the unemployment insurance for at least 12 months over the last 2-year period, and who have registered as a job seeker at Hello Work can get the unemployment benefits. For more details, refer to the Unemployment Insurance Benefit Manual by Hello Work.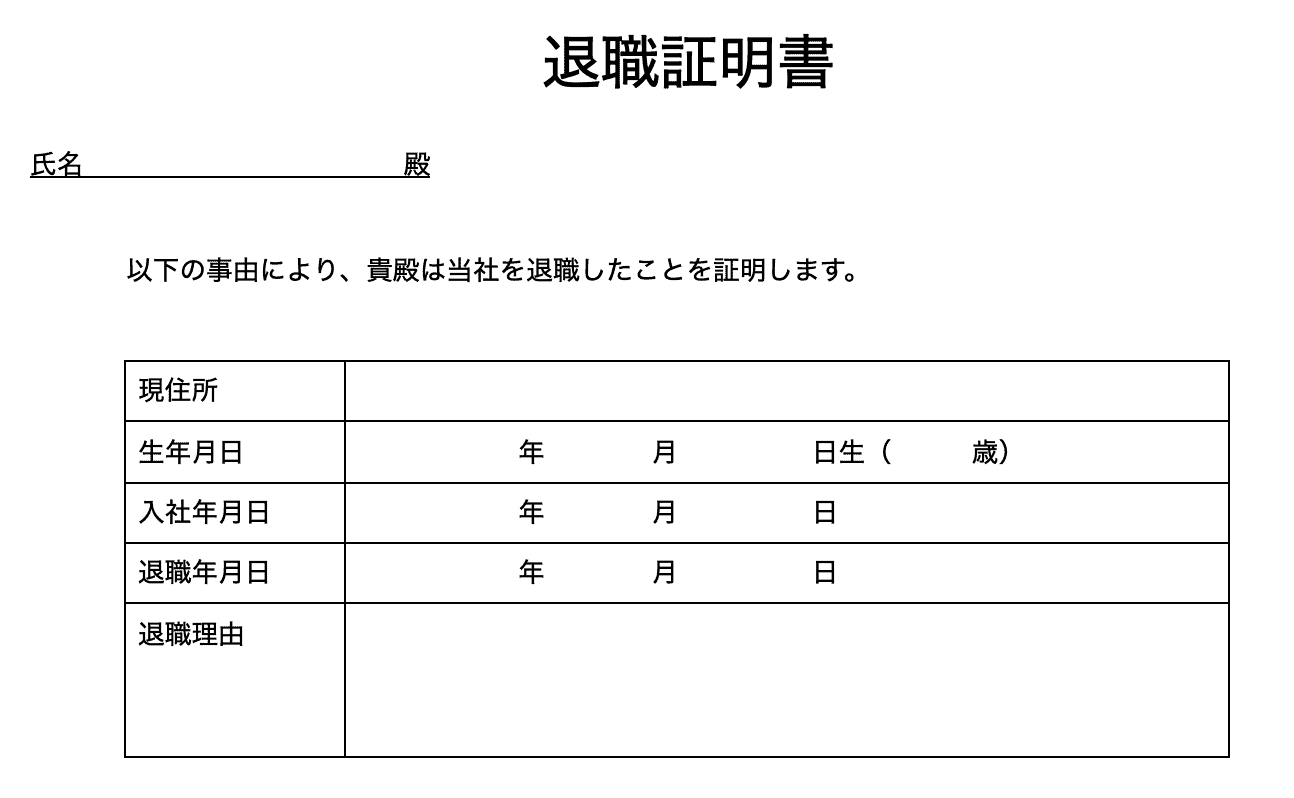 If you are not planning to apply for the unemployment insurance benefits, a simple taishokushomeisho (退職証明書) should be enough for your needs. The ward/city office often asks for a taishoku shomeisho as part of the procedure for enrollment in national health insurance or national pension. Many employers also request it to make sure you have properly quit your previous job. It is also useful for visa extension or visa change procedures at the Immigration Office.
If you choose to ask for a taishoku shomeisho, it will usually contain your name, date of birth, address, and the date and reason you left the company. You can ask the HR department to add more information if necessary (position, the length of service, etc.).
Don't forget to ask for the withholding tax slips (gensenchoshuhyo 源泉徴収票)for the most recent year (or the last couple of years). This document shows your earnings, the income and municipal taxes and the premiums you have paid towards social insurance. You will need it to do your taxes at the end of the year (kakutei shinkoku 確定申告). Your new employer may also ask you to submit it so that they can do your taxes for you (nenmatsu chosei 年末調整).
3) Social insurance related documents
If you have been enrolled into a social insurance scheme through your company, make sure you have your pensions book (nenkin techo 年金手帳) and unemployment insurance certificate (雇用保険被保険者証).
If you are planning to enroll into the national health insurance, you may need to ask your employer for a document called Certificate of Health Insurance Coverage Loss (kenkohoken shikaku soshitsu shomeisho 健康保険資格喪失証明書). This is a proof that you have lost access to the health insurance scheme through your current company.
If you feel a reference letter would increase your chances of getting a new job – don't hesitate to ask for it. Your manager or direct supervisor would be the best person to write it, but sometimes HR takes care of it for them. Do specify if you want the reference letter in English or Japanese and what information you want them to include (term of service, position, salary, duties, place of work, etc.).
What things you should return
Don't forget to return to your HR department the following:
Your company's social insurance card
Employee ID card
Employee pin badge
Business cards
Documents related to your work 
Company computer and phone
What about the social insurance and taxes?
Income tax and municipal tax
If you have found a new job, the new employer should take care of the income and prefectural and municipal resident's taxes (juminzei, 住民税) for you and would usually file your income tax returns as well. 
If you don't have a new job yet, you will have to pay the juminzei and file your income tax returns by yourself. You should receive invoices for the municipal tax by mail. The amount of municipal tax you have to pay is decided in June each year. If you quit between June and December, you can choose whether you wish to pay the rest of the juminzei until the end of the year in 1 lump sum or split the tax into smaller chunks. If you quit between January and May, you will have to pay the rest of the tax (until June) in one lump sum.
If you are eligible to enroll in your new company's social insurance scheme (pensions, health insurance, unemployment insurance), your new employer will make sure the procedures are complete and you have coverage. 
If you don't qualify or if you have not found a new job, go to your local ward/city office to enrol into the national health insurance and national pensions schemes. There is a 14 day window to register. You will need the Certificate of Health Insurance Coverage Loss and a taishoku shomeisho, an ID document (your residence card or My Number card with picture) and an inkan (if you have one). 
This post is intended as an overview of the procedures for quitting a job in Japan. While the author made every effort to ensure the information contained here is accurate, we cannot guarantee the accuracy, currency or completeness of the material contained on this website and accept no responsibility or liability arising from or connected to it. We recommend you obtain professional advice before making any decisions.
If you have found information in this post useful or interesting, please like it or share it on social media. Thanks!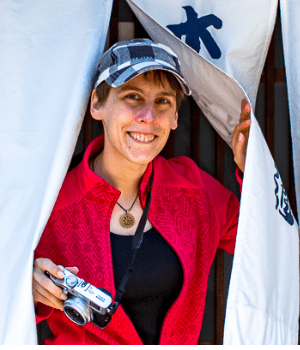 MARTA TAKAHASHI
Photographer and explorer with 10 years of experience leaving and working in Japan