Keeping track of the basics so you can focus on the fun
Do you feel overwhelmed by all the research you have to do before travelling to Japan?
You are not alone!
There is nothing quite as exciting and enriching as exploring new places and experiencing different cultures. But when you're caught up in researching the best 10 spots to put on your bucket list and juggling restaurant reservations and hotel bookings, it's all too easy to miss the little things that add flavor to your travel. The practical, the mundane, the out-of-the-beaten-tourist-track.
I am here to provide you the practical details and insider tips on various aspects of life and travel in Japan you need to make your stay here a blast.
When people talk about their travel to Japan you usually hear two things:
1) they absolutely loved it!
2) it was exhausting
Why?
While the people are generally helpful and polite to a fault, you may find that the communication barrier has not lowered significantly despite the upcoming Olympics. Add to that the fact that there are just so many written and unwritten rules on anything from rubbish sorting to the correct way of installing toilet paper rolls, and you have an idea of just how long and tangled the red tape can get here.
But getting things done does not have to be an uphill battle.
With a little preparation, open-mindedness and patience, you can make your dealings with 'the locals' much smoother.
During almost 10 years living and working in Tokyo – and being married to a Japanese guy for the last 3! – I have gone through many of the experiences you are going to encounter during your stay here. Both the wonderful and the exasperating. 
I am grateful to all the people who in the true spirit of 'omotenashi' welcomed me, gave me advice and walked with me through the rough times. It's thanks to them that I have found a second home here. 
I realized I have the resources to pay it forward – to you!
Whether it's just a couple of days, or a more long-term stay, I want to help you get the most of your time here in Japan.
Looking for a spacious park in Tokyo to relax with your family? Mizumoto Koen is the place for you! With large meadows, wooded areas, shady ponds and quite a sizeable lake, Mizumoto Park is the place to go for some quality family time in nature.
Unable to work due to sickness or injury? You could get 2/3 of your salary via Japan's Injury and Sickness Allowance (傷病手当, shoubyouteate). Read on for a short introduction to this insurance and learn how to apply.
So you have received gensenchoshuhyou (源泉徴収票) from your employer. But… it's all in Japanese! Here is how to read the Japanese withholding tax slip.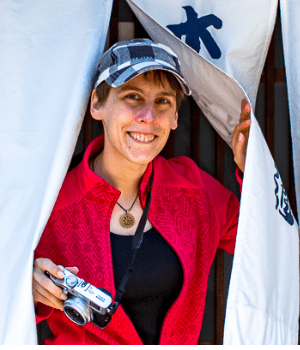 MARTA TAKAHASHI
Photographer and explorer with 10 years of experience leaving and working in Japan