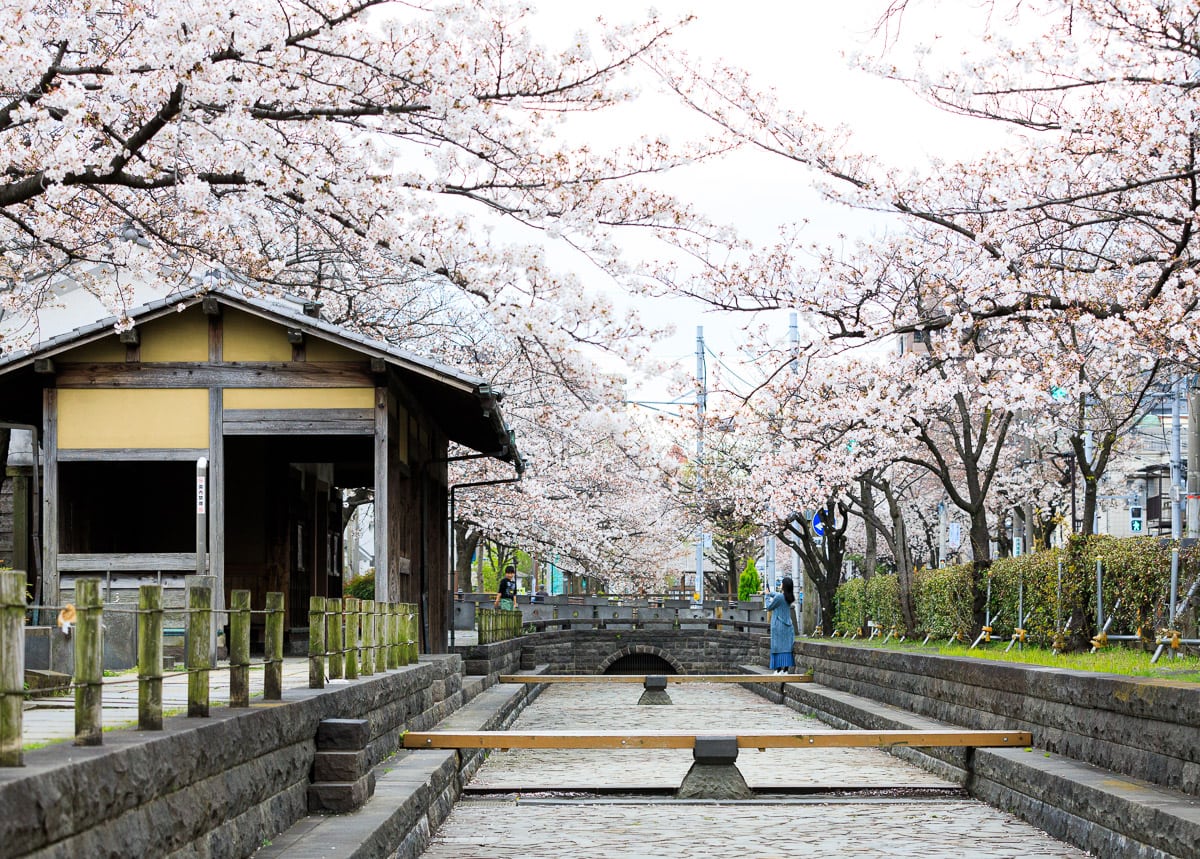 Are you looking for a less crowded hanami spot this spring? Try Ohanajaya! You can have a picnic near (or in!) a scenic canal lined with sakura trees. And the best part is that it's much less crowded than the famous Ueno Park or Meguro river! 
Hanami with Shitamachi vibes
In the Edo period, Ohanajaya (お花茶屋, literally "Teahouse O-Hana") was located on a narrow and shallow river called Hikifune-gawa (曳舟川) that connected the Sumida-gawa and the Naka-gawa. In those times the Hikifune-gawa was used as a transportation route and many small boats carried people and goods along it. The boats were usually pulled by people walking alongside the river. Passengers and boatmen often made stops along the way to admire the scenery and take a tea break at one of the teahouses that lined the waterway. 
The Hikifune-gawa was covered during the construction works in preparation for the Tokyo Olympics in 1964. Parts of the waterway were preserved as public green spaces. One of those is the Hikifune-gawa Water Park. It stretches for about 3 km between Kameari and Yotsugi and is very popular with families in spring and summer due to its paddling pools and natural scenery. A short stone-lined section on the south side of the Ohanajaya station features numerous sakura trees and picnic areas.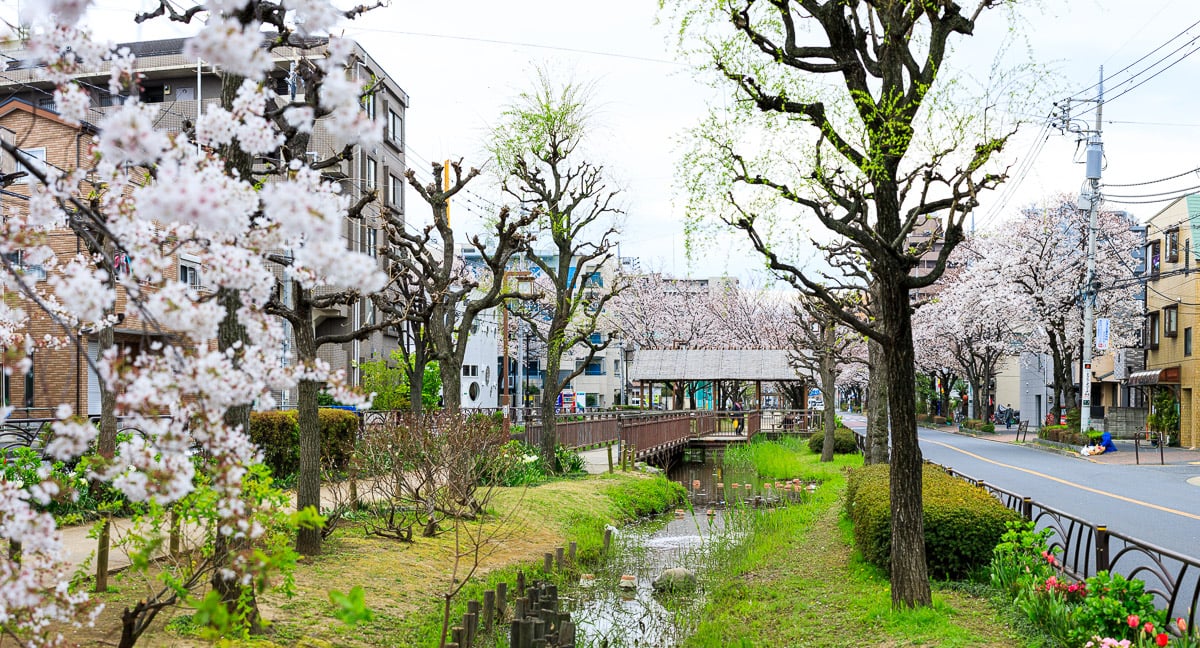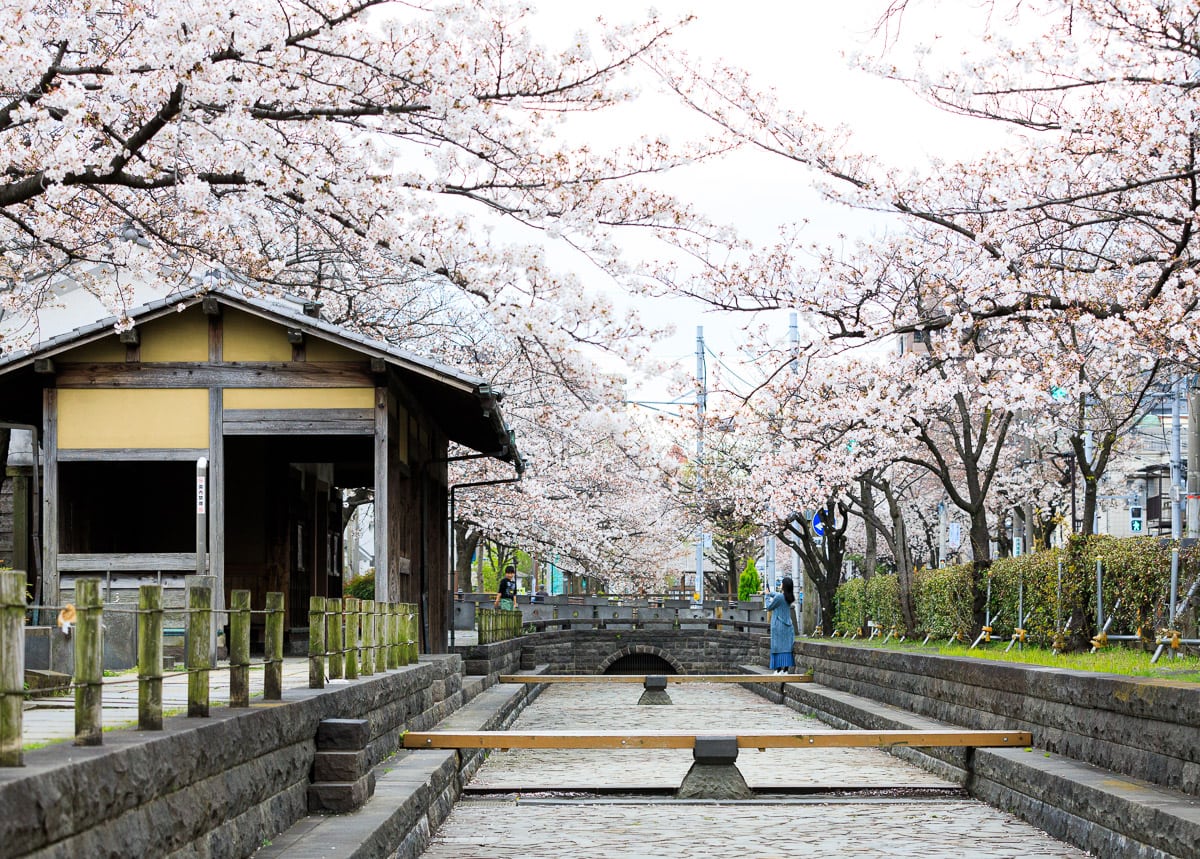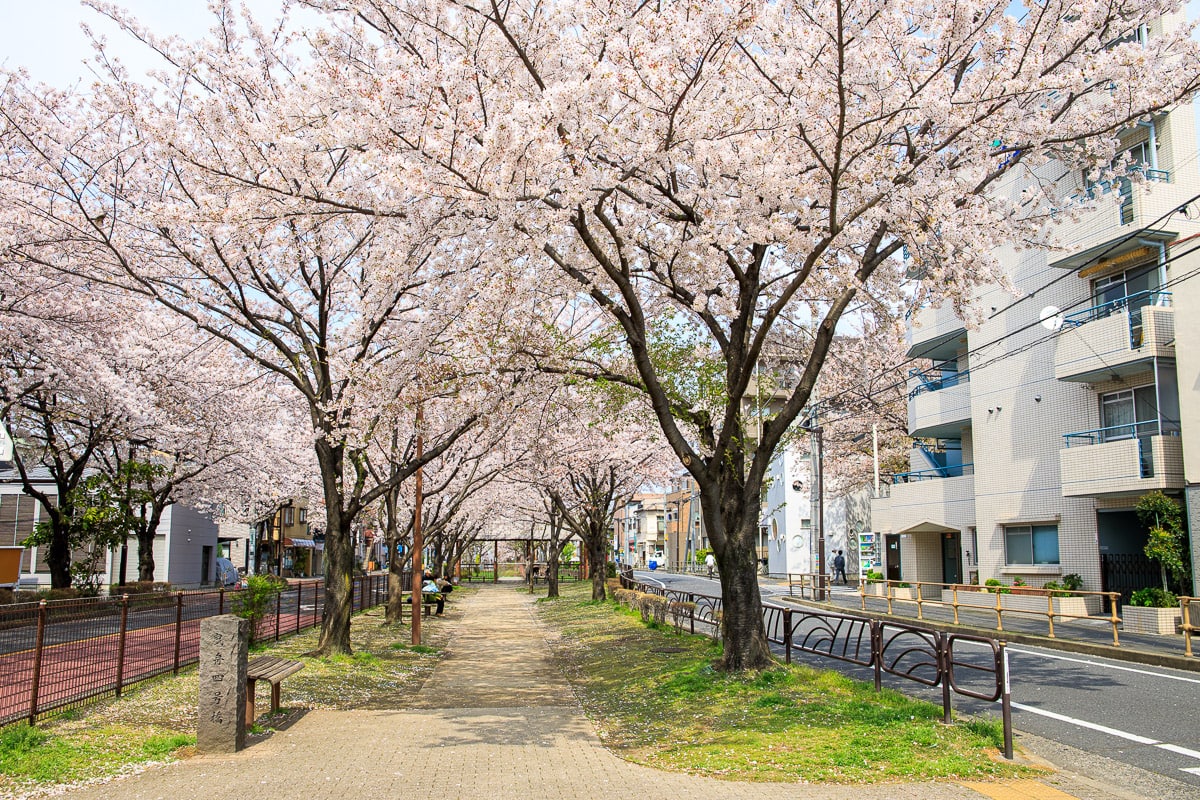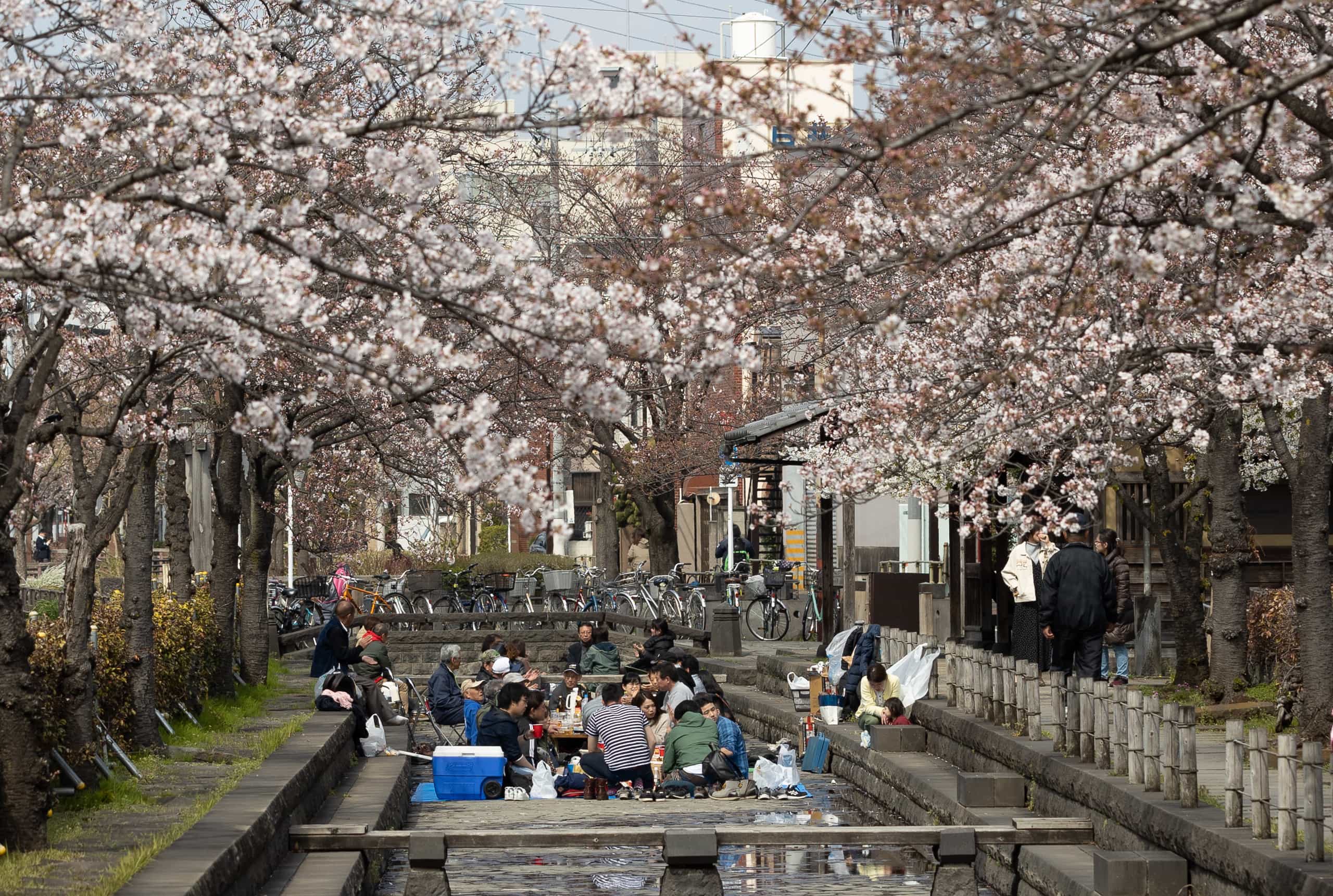 image-slider-with-thumbnail1.jpeg
image-slider-with-thumbnail2.jpeg
image-slider-with-thumbnail3.jpeg
image-slider-with-thumbnail3.jpeg - copy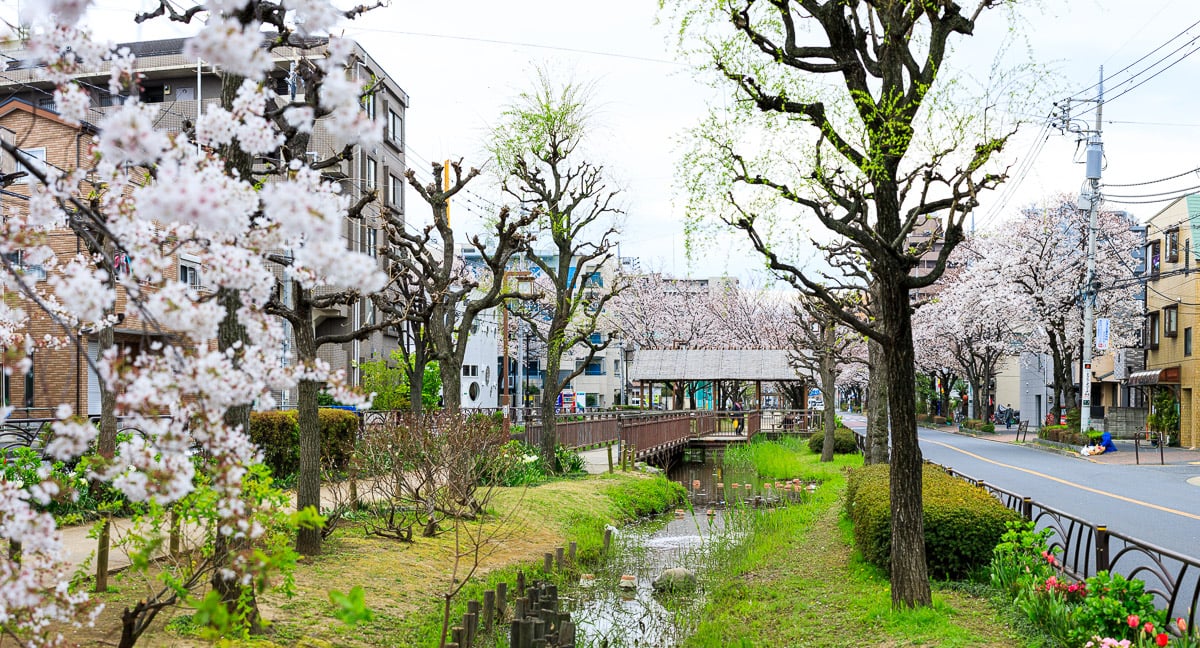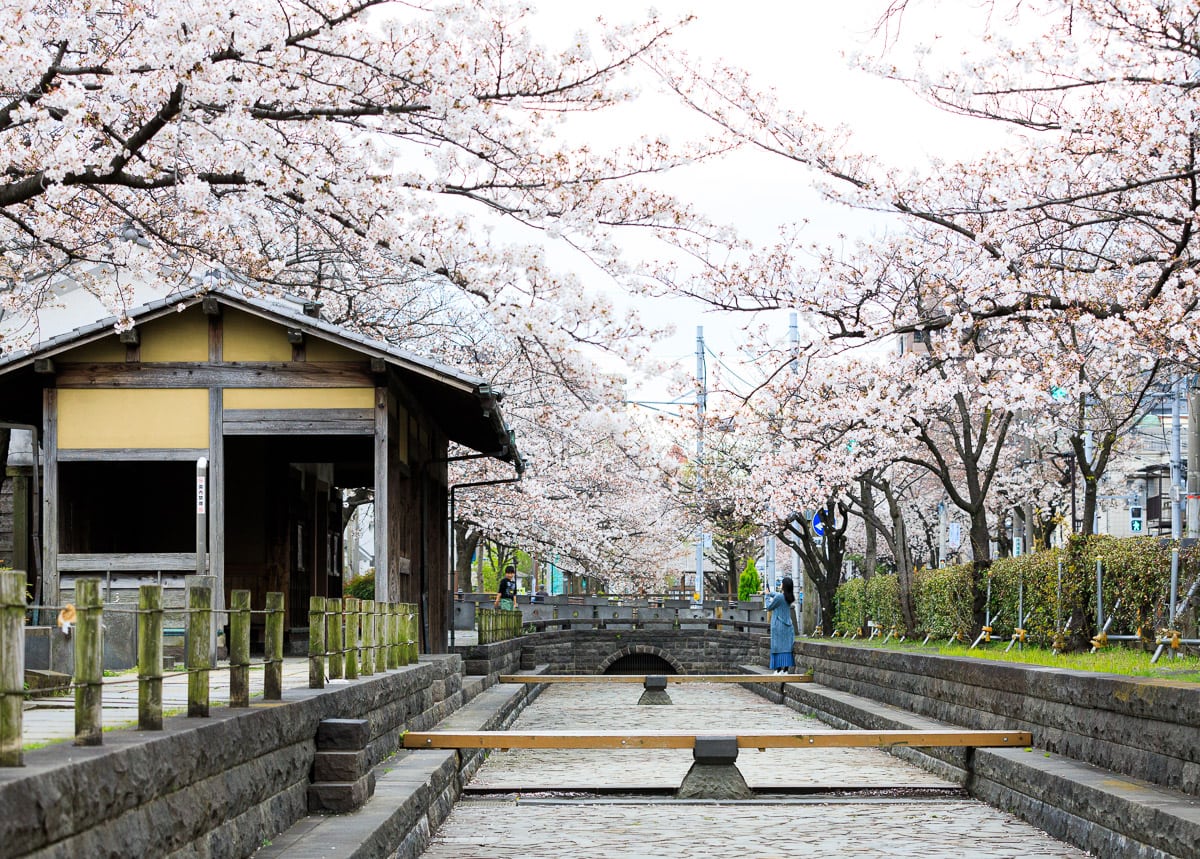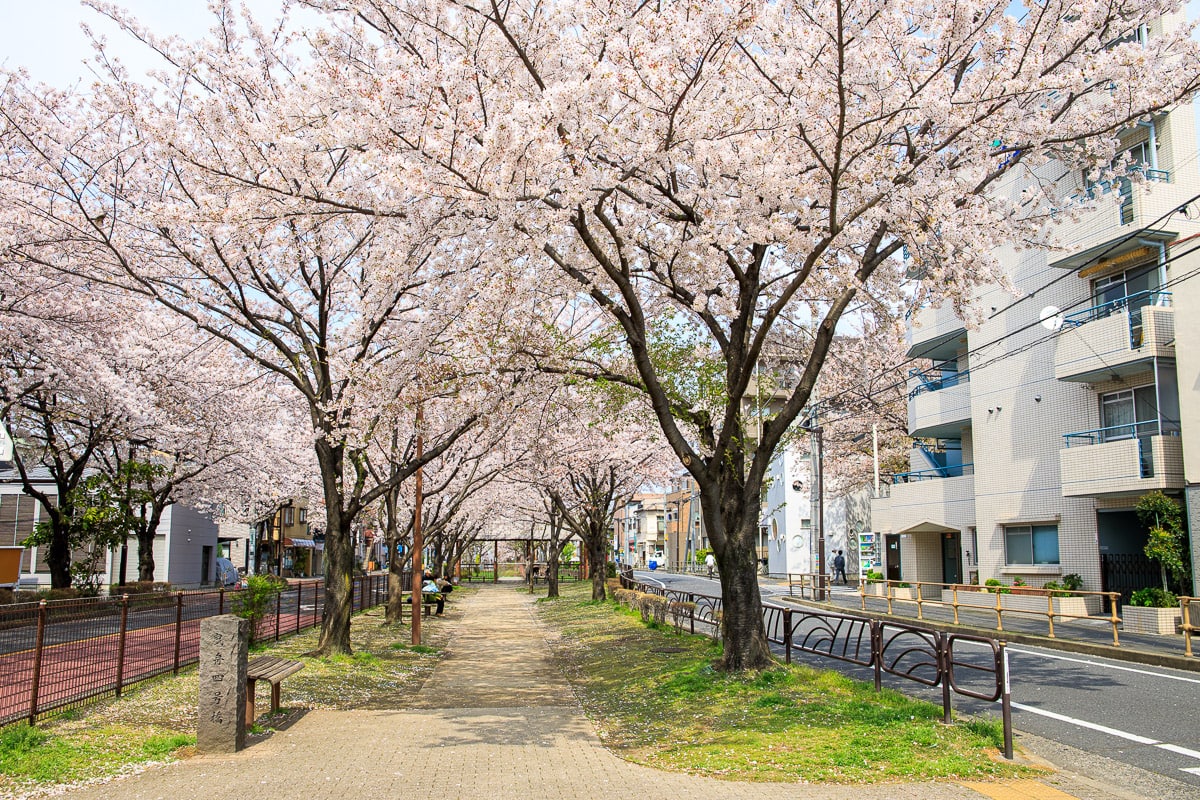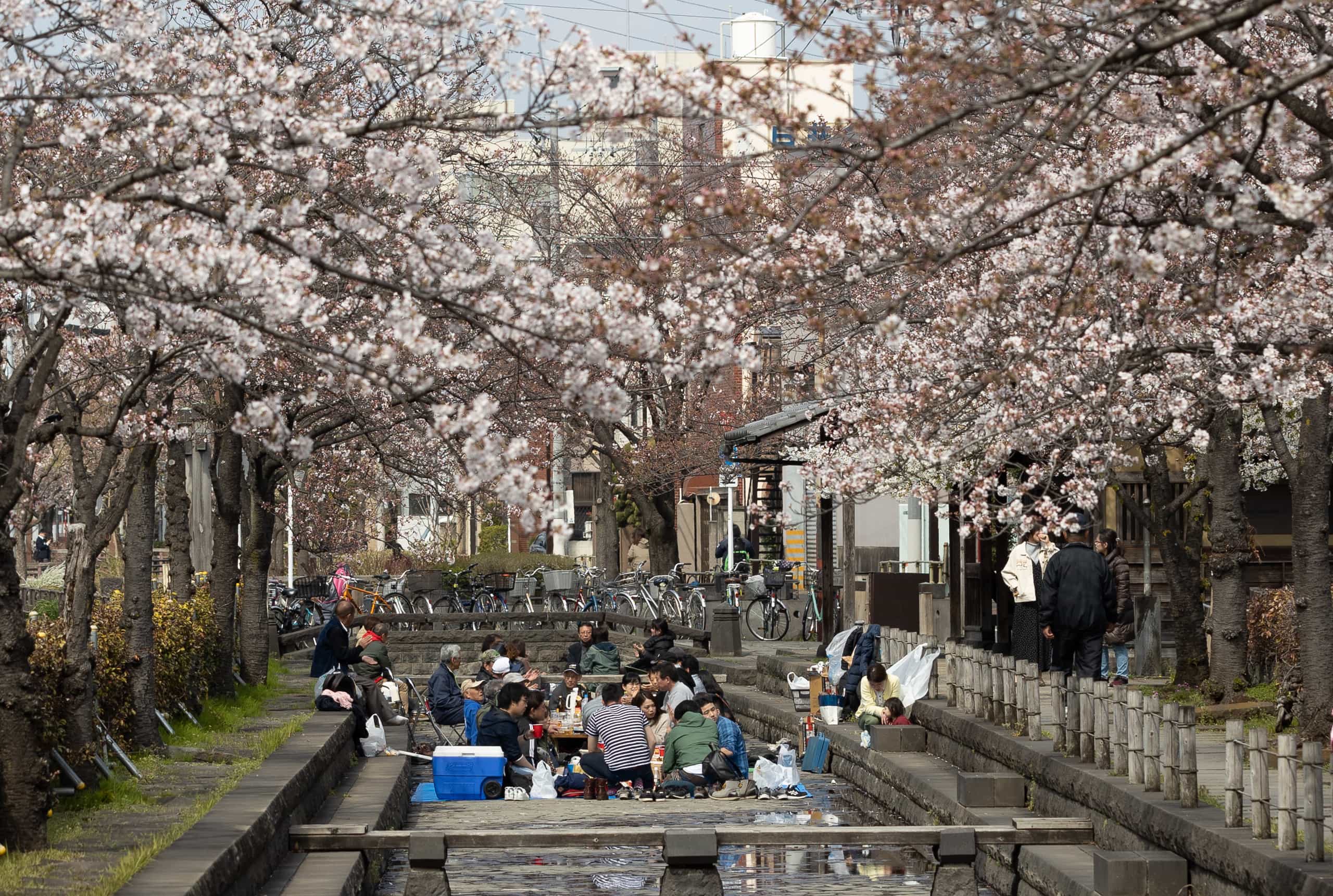 Ohanajaya is a neighborhood in the Katsushika Ward located to the east of Ueno. The closest station is Ohanajaya station on the Keisei Honsen line, about 20 min from Keisei Ueno station. Only local trains stop here. The hanami place itself lies about 5 min walk from the south exit of Ohanajaya station. 
There is a shotengai (shopping-street) on the north side of the Ohanajaya Station that is worth exploring if you are looking for an izakaya or restaurant. On the other side of the station you can find various supermarkets and convenience stores along the so you can buy most of the picnic food and drinks on the way to the hanami spot.
Do you know other less crowded hanami spots in Tokyo?
I love exploring new places great for cherry blossom viewing, especially the more local ones and the less crowded ones.
Have you found any wonderful but less known hanami spots in your neighborhood? Please let me know in the comments!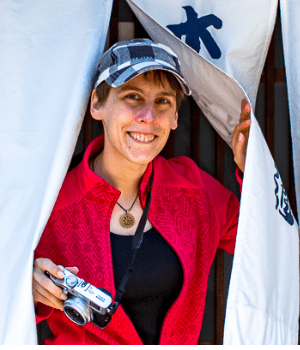 MARTA TAKAHASHI
Photographer and explorer with 10 years of experience leaving and working in Japan