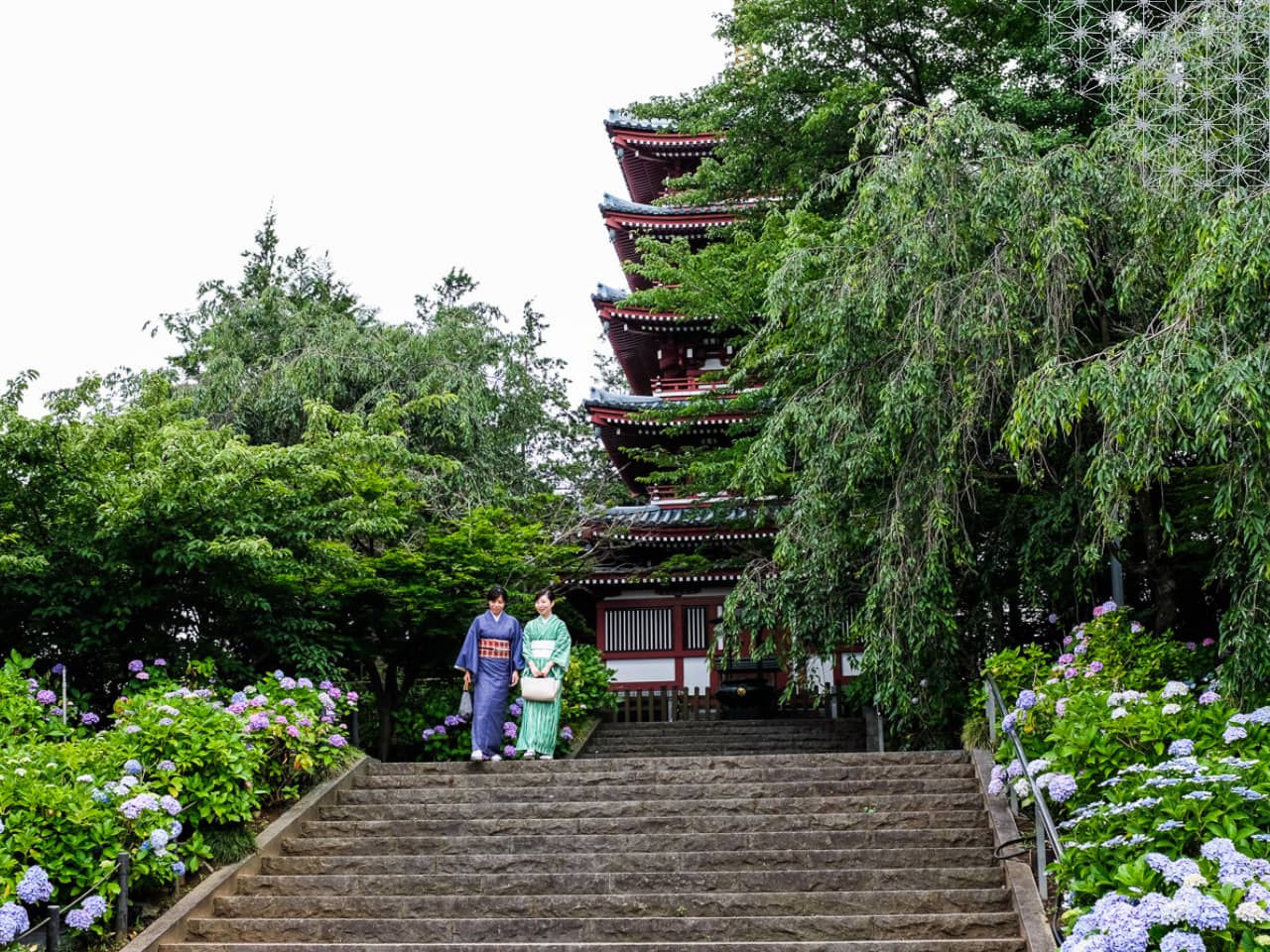 When people talk about hydrangeas (or ajisai in Japanese), usually the Hakusan Shrine Bunkyo Hydrangea Festival  (Bunkyo-ku, Tokyo)  or temples in Kitakamakura (such as the Meigetsu-in (明月院)) get the pride of place. However, my personal favourite spot for hydrangeas in Tokyo is the Hondo-ji temple. Located in Matsudo City (Chiba) just 50 min away from the Ueno station, it is a true gem. With thousands of Hydrangea bushes planted around a spacious temple complex, Hondo-ji is sure to provide you with some quality time in nature and some instagram worthy photo-ops. 
Hondo-ji is a temple of Nichiren Buddhism sect and was established in 1277. It is a popular temple with people praying for safe transport, easy delivery and child-rearing, and good luck!
It is also known as the "Ajisai temple" and the "Temple of the Four Seasons" due to the large variety of flowers and the beautiful autumn leaves that can be enjoyed there throughout the year. Apart from the hydrangea bushes, there are cherry blossom trees, irises, and maple trees.
Before entering the temple grounds proper, you will encounter a large red gate, called Niomon (仁王門). Its deep red color makes for a beautiful contrast with the fresh green of leaves.
Go down the short staircase and pay the entrance fee at the small kiosk. You can get your omamori and other similar items there.
On your left you will find a 5-story pagoda, situated on a small hill. The hydrangea-lined staircase is always popular with tourists taking selfies!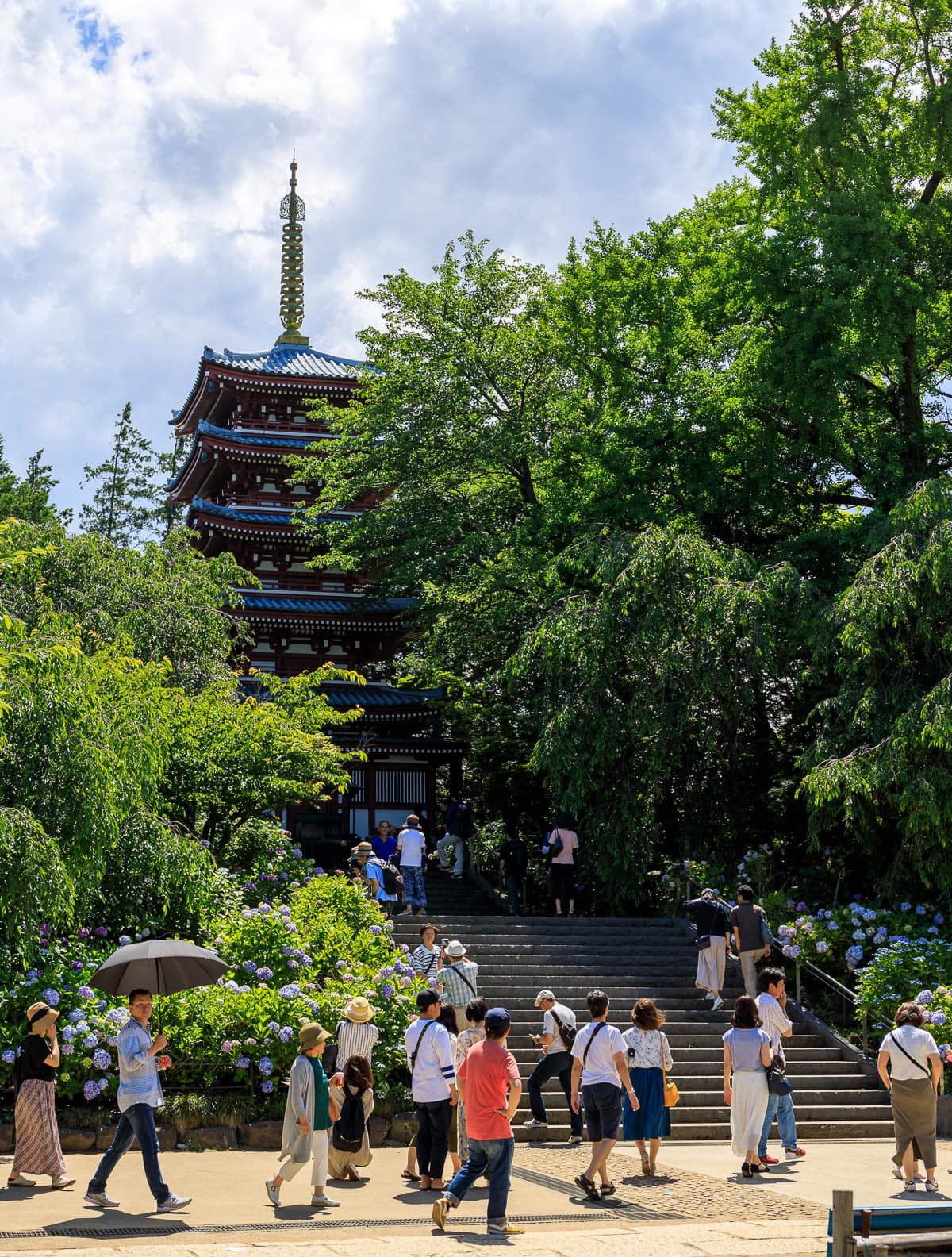 Further in, also on a small hill lined with hydrangeas, you will find the main temple building.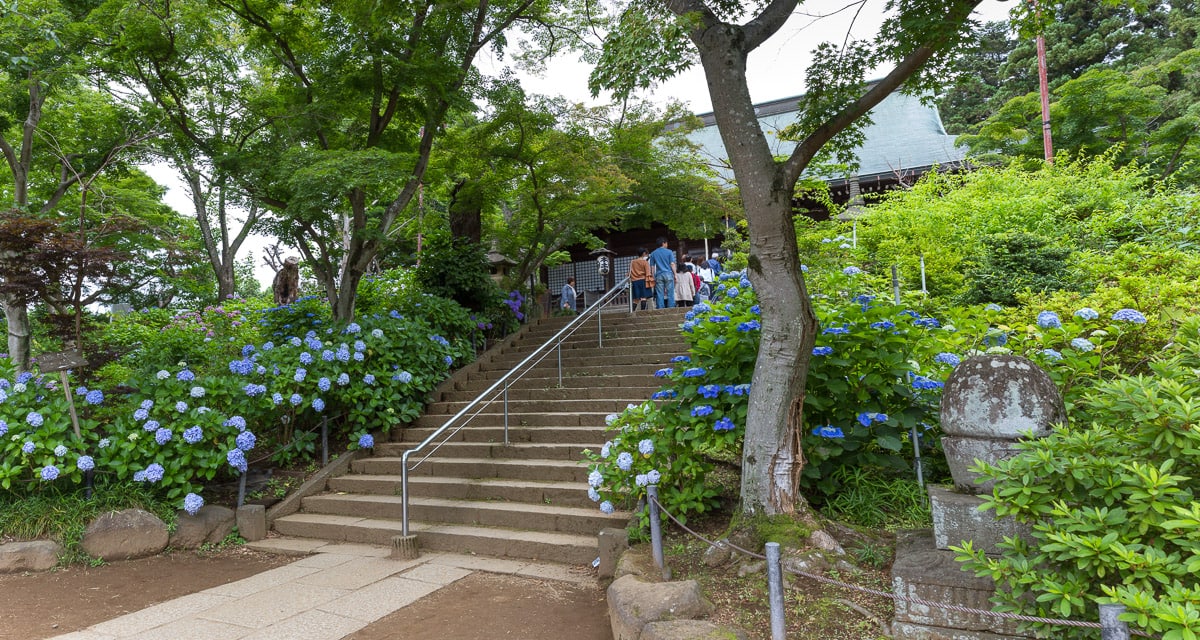 Turn right and follow the path through a forest. The tomb of a concubine of Ieyasu Tokugawa, Ms. Aikyama is located here.
Further on, you will come across the Treasure Hall and a Bamboo forest. Go down the slope to an iris-filled shallow pond with a wooden walkway meandering through it.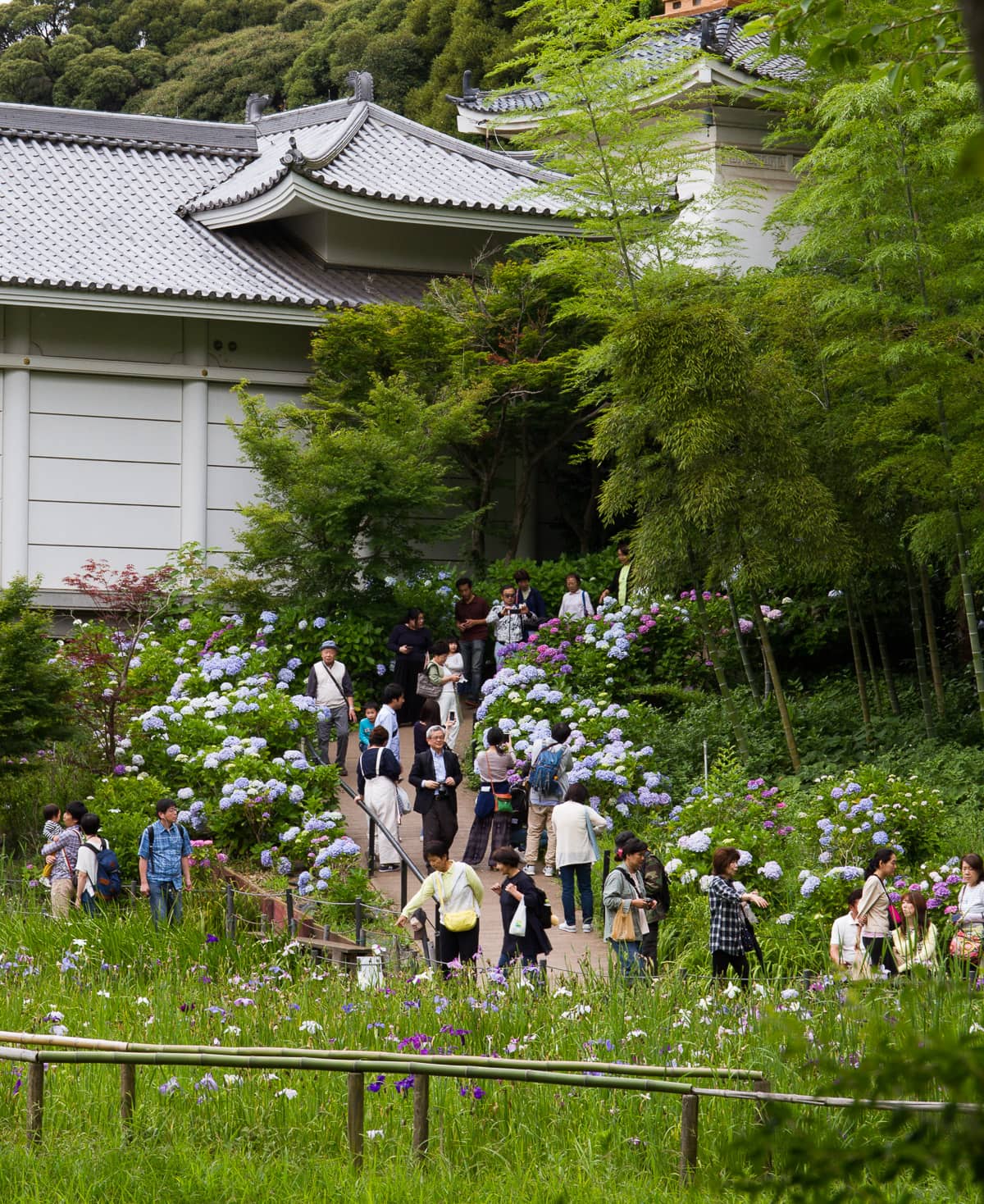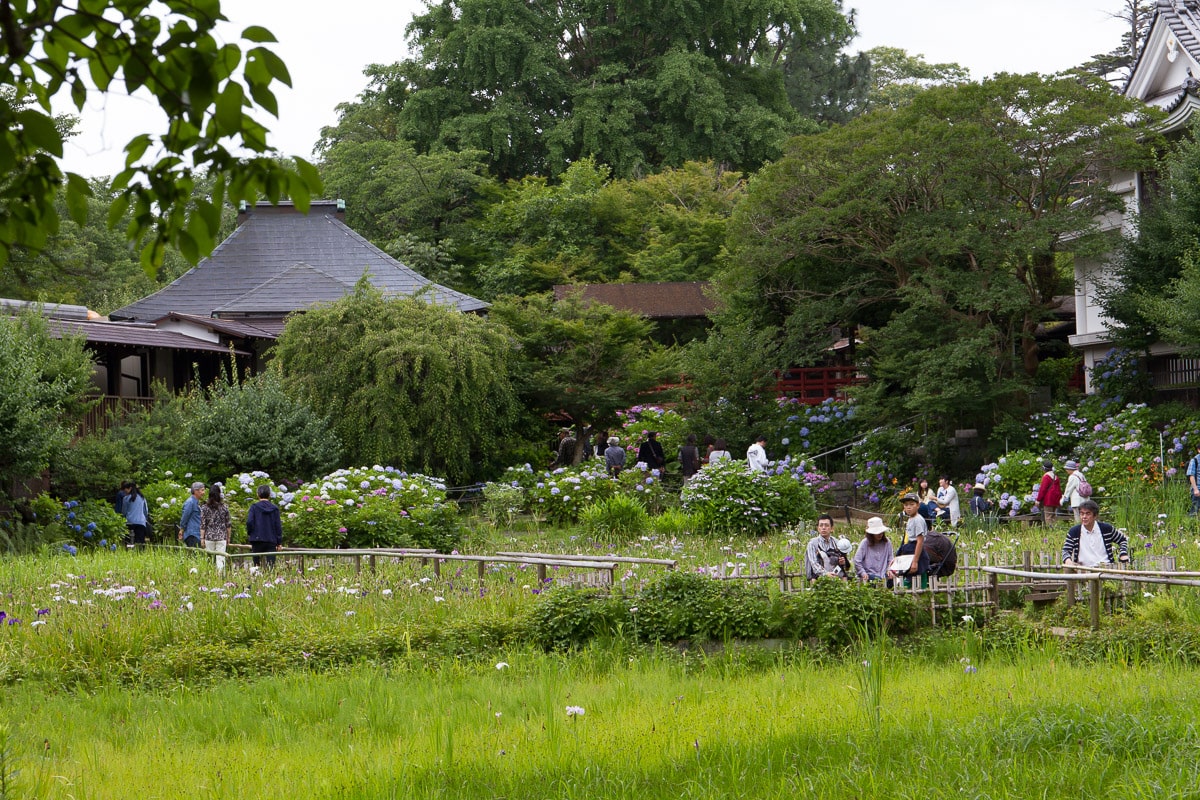 On the other side, follow the path to another temple hall and a pond with lillies and colorful carp.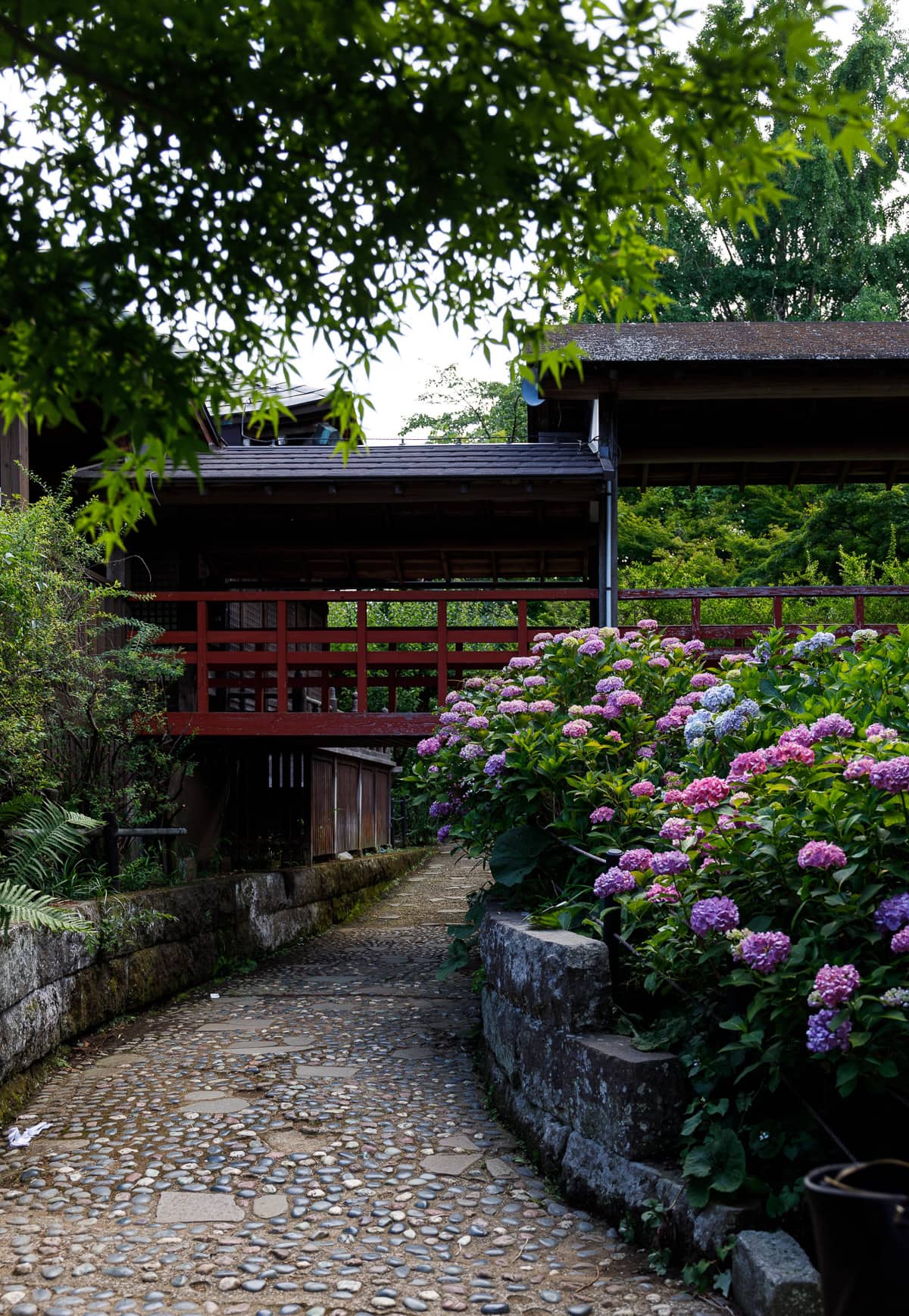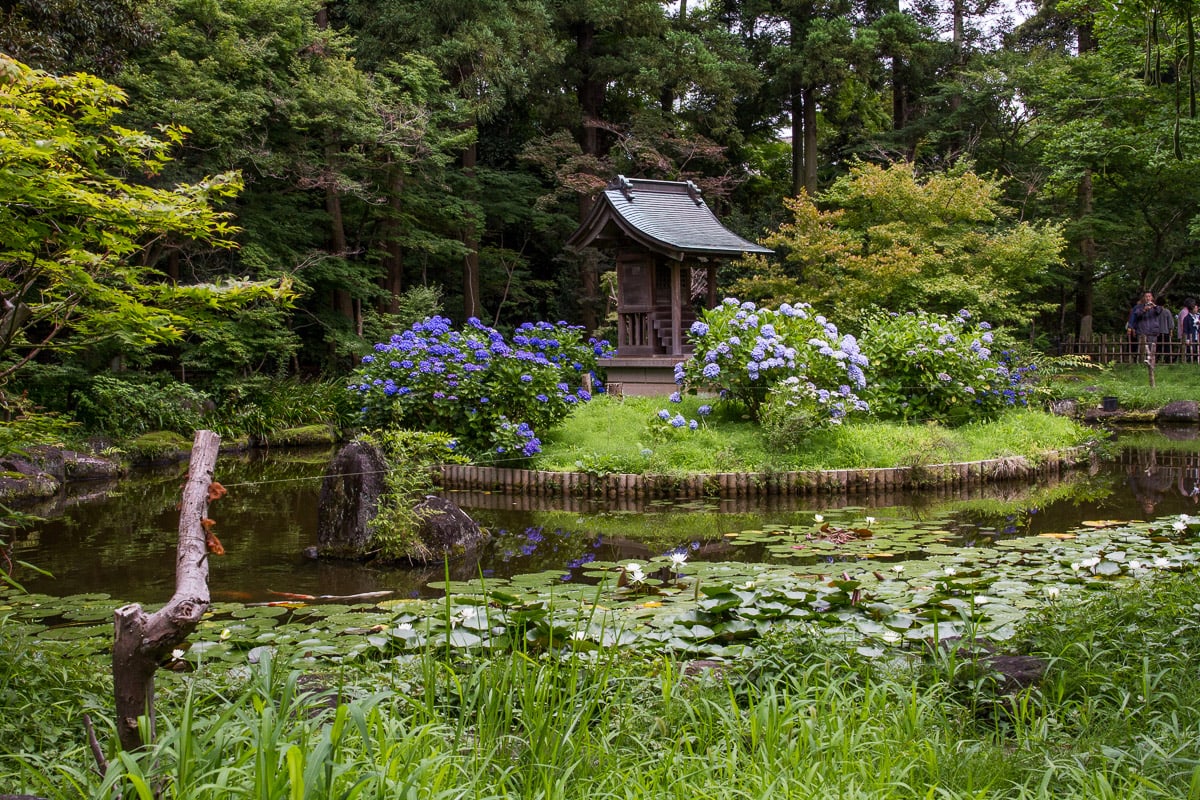 Next, you will come to a large space devoted to the hydrangea bushes. There are many different varieties, so you can enjoy various shapes and colours.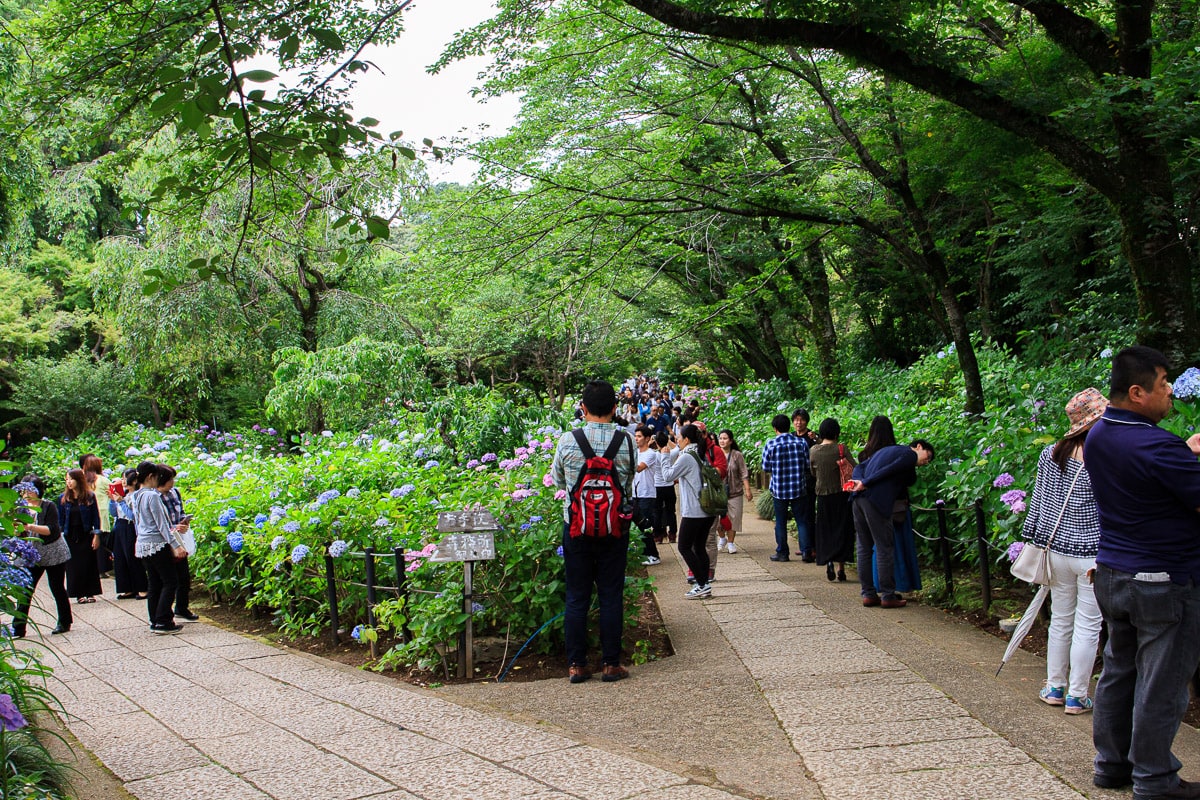 You can get your seal (goshuin) at a small office located in this area. They usually have many different designs you can choose from.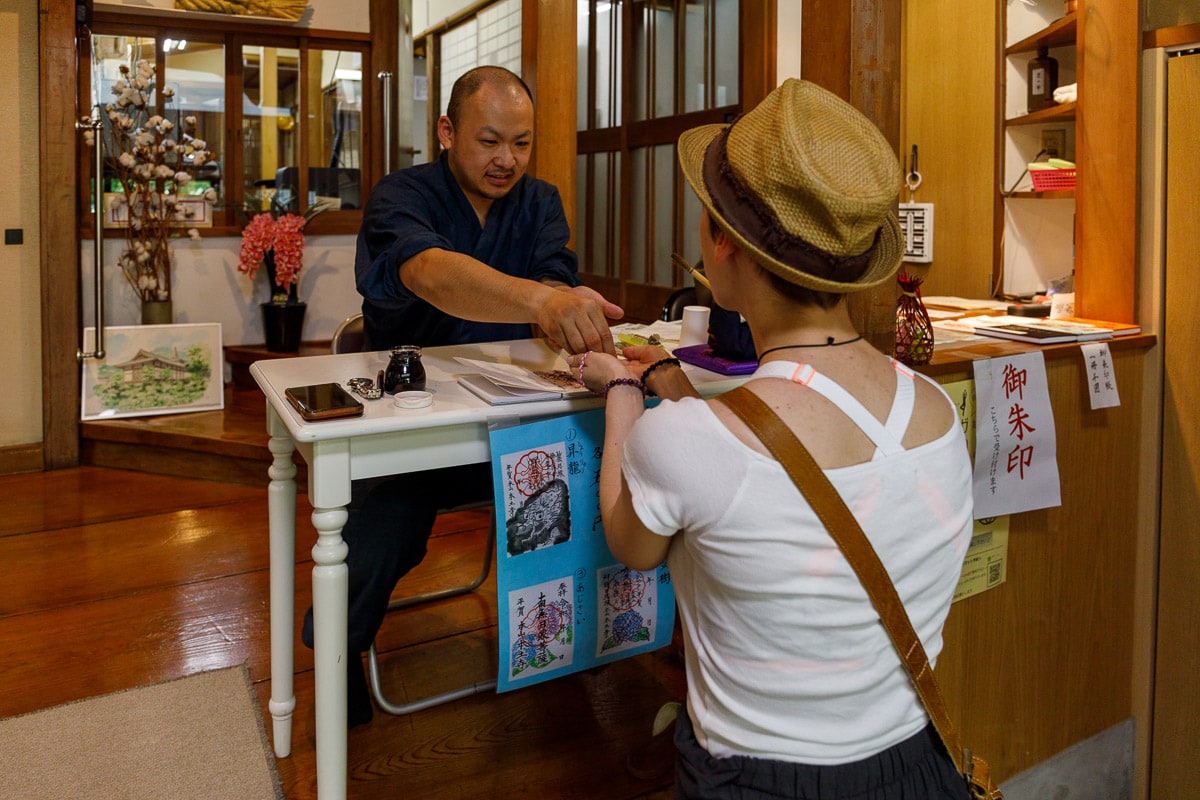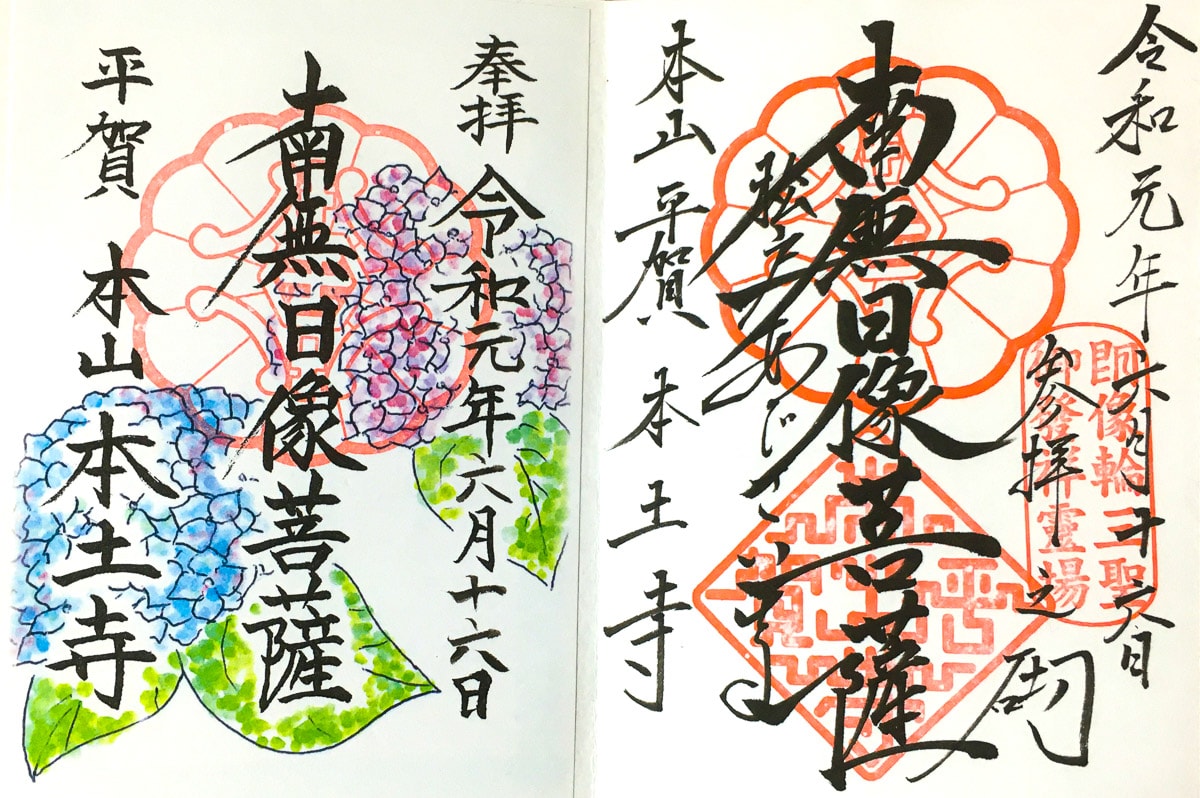 Hondo-ji is  located in Matsudo City, about 10 min walk from the JR Joban Line Kita-Kogane Station. If you are planning to come by car, it takes about 30 minutes from Misato Interchange via Shuto Expressway or 20 minutes from Nagareyama Interchange via Joban Expressway. In the high season it's best to arrive early, because the parking lots nearby fill up quickly.
63 Hiraga, Matsudo, Chiba
8:00-17:00 Mon-Sun (entrance closes by 16:30)
500 yen for middle schoolers and older
JR Joban Line Kita-Kogane Station
April, June, November. Choose a weekday for a less crowded experience.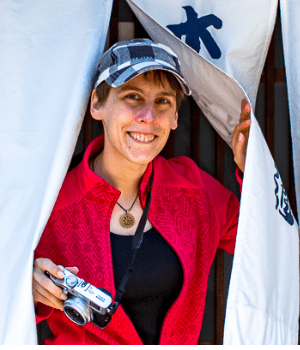 MARTA TAKAHASHI
Photographer and explorer with 10 years of experience leaving and working in Japan