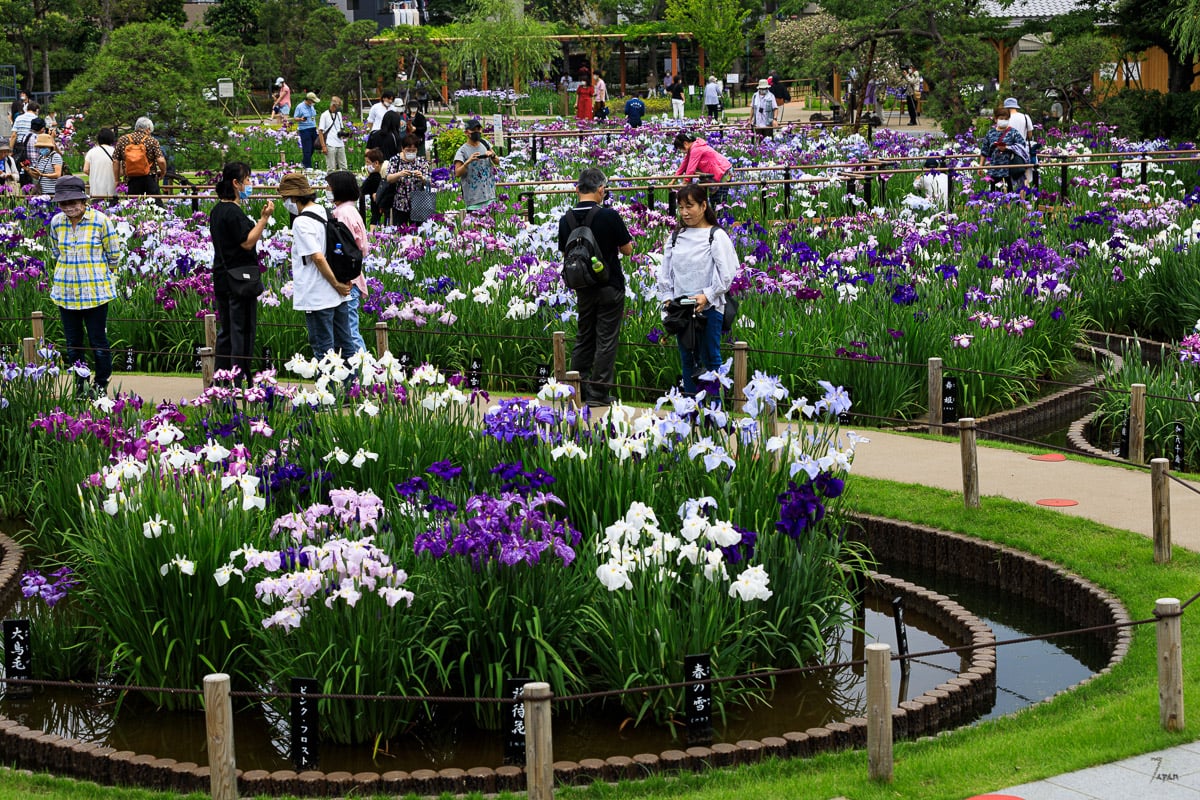 Rainy season is one of the best times to enjoy nature in Tokyo. The pinks, blues, whites and violets of hydrangeas and irises make islands of color against the vibrant green of new leaves. While Matsudo City's Hondoji Temple is the place to go to experience hundreds of hydrangea bushes in bloom, Horikiri Iris Garden in the Tokyo's Katsushika Ward is one of the best locations to see irises in Tokyo.
Horikiri Iris Garden (Horikiri Shobuen, 堀切菖蒲園) is a garden devoted to cultivating hundreds of varieties of iris. It was first opened in 1975. It was renovated and extended in 2019 and now covers about 8,700 square meters. It's traditional design utilizes winding paths and low hills to show off the iris beds accentuated with sculpted pine trees and graceful willow trees.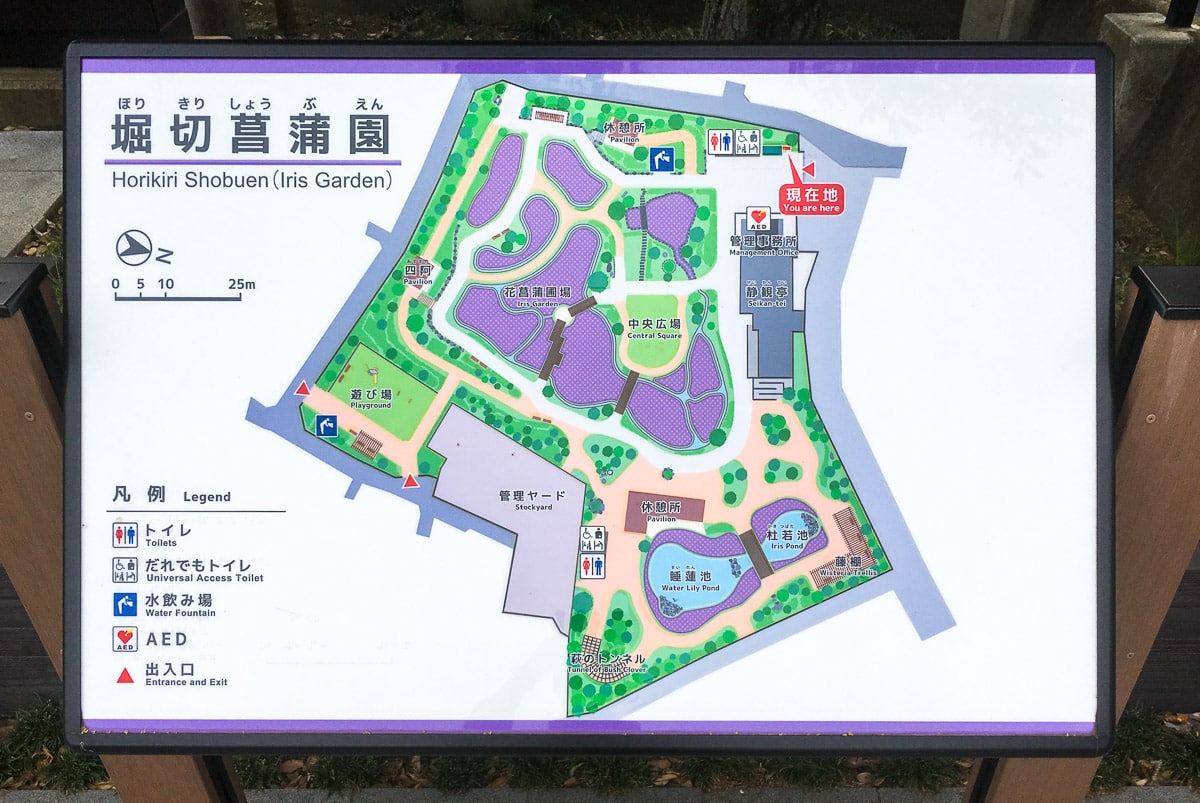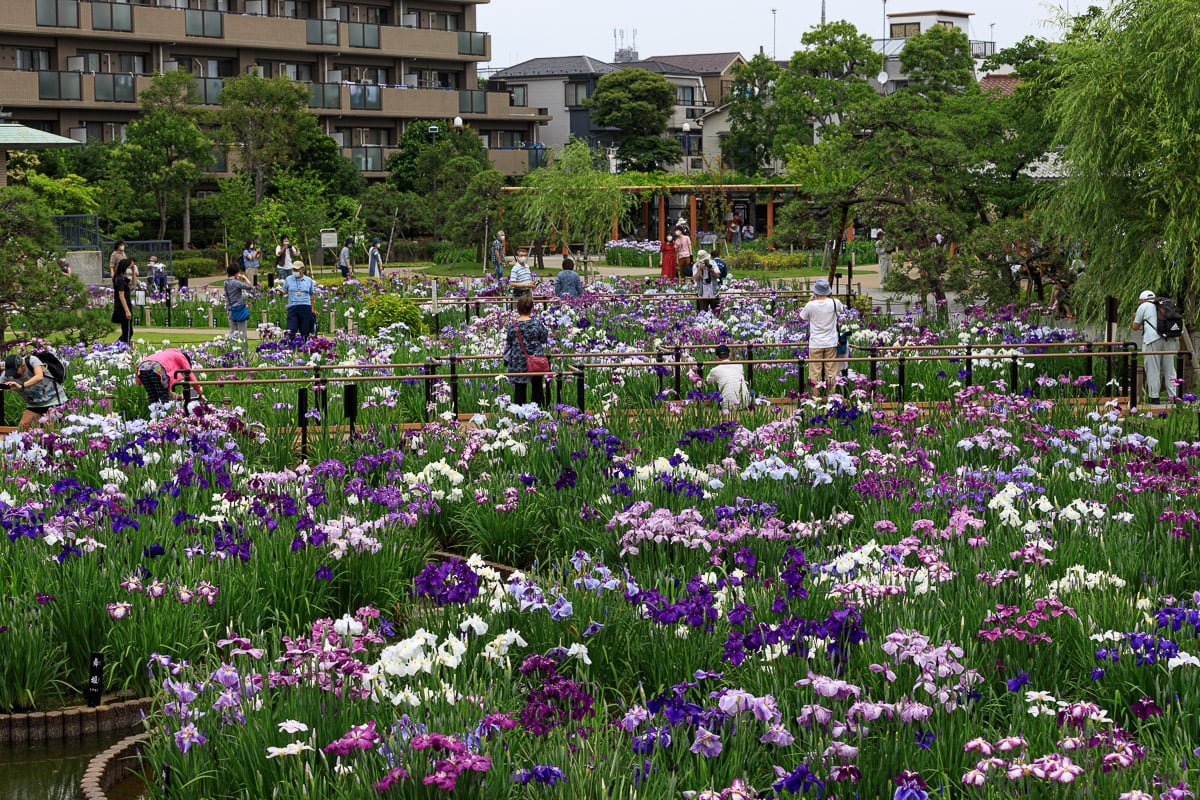 There is a restaurant & cafe on the garden grounds, Seikantei. The cafe on the first floor offers drinks and a number of simple Japanese dishes and desserts. The restaurant on the second floor specializes in Japanese-style course meals. There are also Japanese-style rooms available. Those who wish to use them need to make a reservation in advance and pay a small rental fee.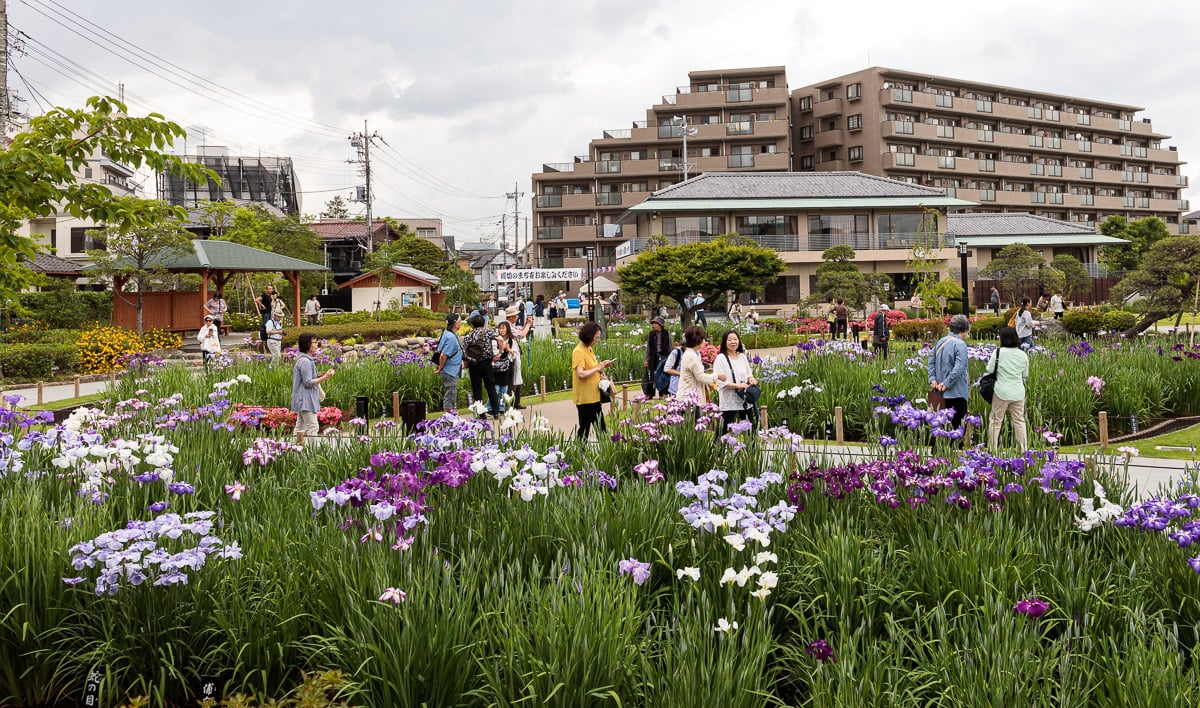 Horikiri Iris Garden is located about 10 min walk from the Horikiri Shobuen station (堀切菖蒲園駅) on the Keisei Main Line or 15 min walk from the Horikiri station on the Tobu Skytree Line. It takes about 30 min on the train from Tokyo station or about 20 min from Kitasenju station.
If you are planning to come by car, you may find it difficult to get a parking spot near the garden: there are only a few coin parking places available in the vicinity. On Saturdays and Sundays a parking space on the Arakawa riverbed is available from 5:30 am to 6:30 pm for a one-time fee of 500 yen.
2 Chome-19-1 Horikiri, Katsushika City, Tokyo 124-0006
Keisei Main Line Horikiri Shobuen Station
Tobu Skytree Line Horikiri Station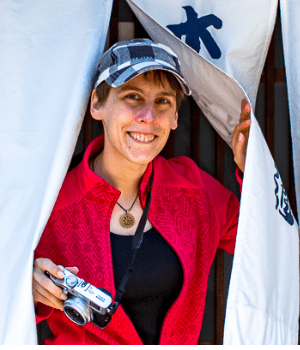 MARTA TAKAHASHI
Photographer and explorer with 10 years of experience leaving and working in Japan