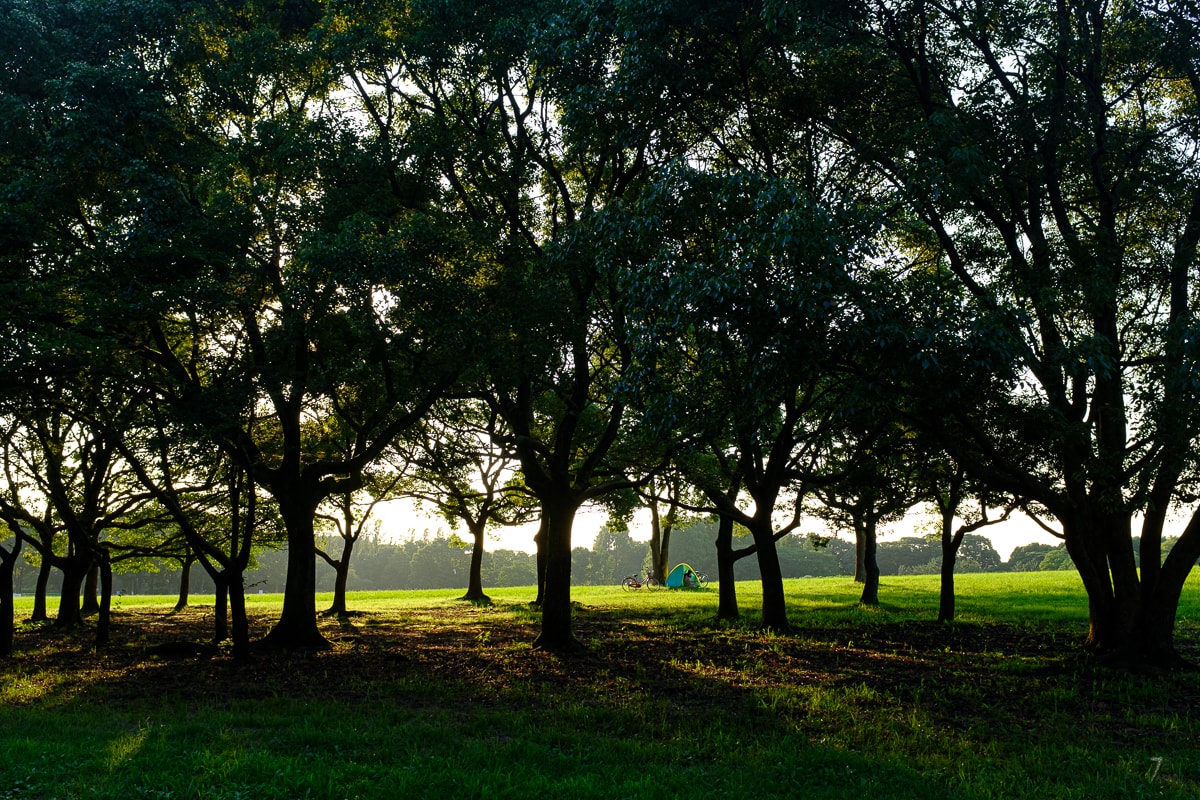 Looking for a spacious park in Tokyo to relax with your family? Mizumoto Koen (水元公園) is the place for you! It is the largest park in Tokyo, with meadows, wooded areas, shady ponds and quite a sizeable lake. Mizumoto Park is my favourite place to go for some quality family time.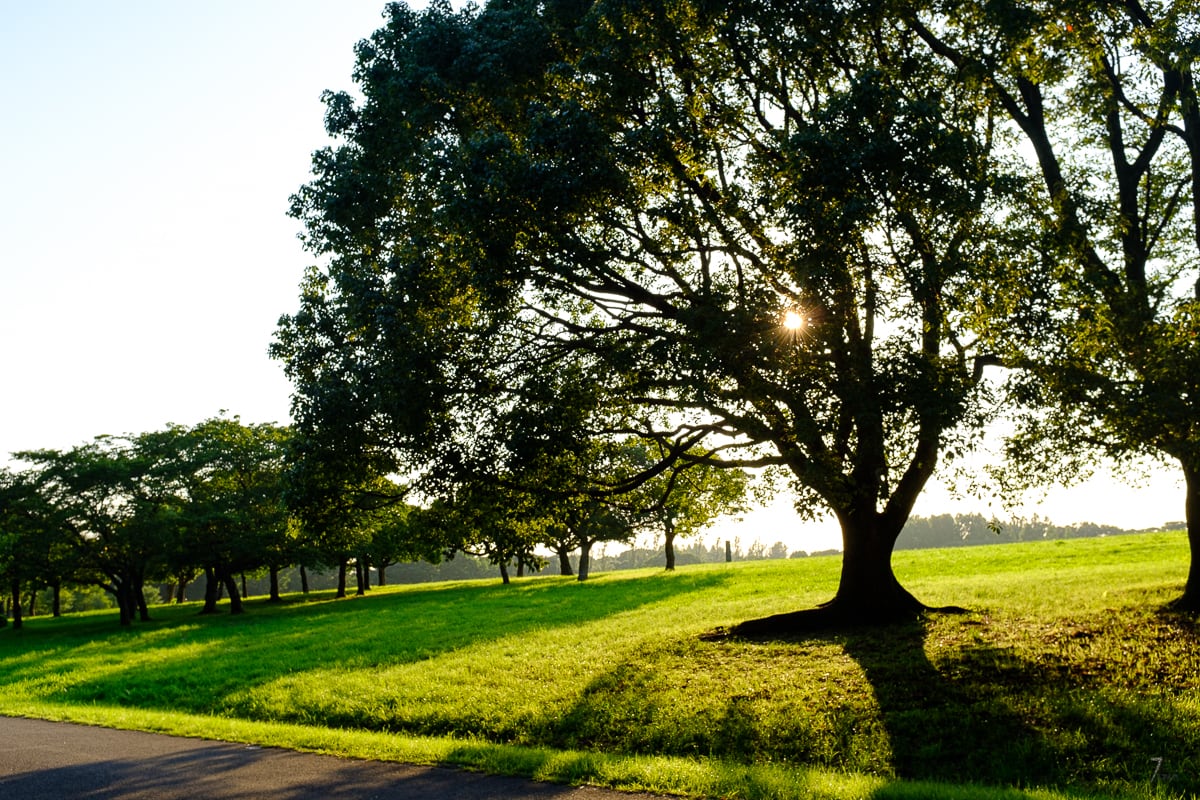 Mizumoto Koen is comprised of three sections, A, B, and C, each with a slightly different feel to them.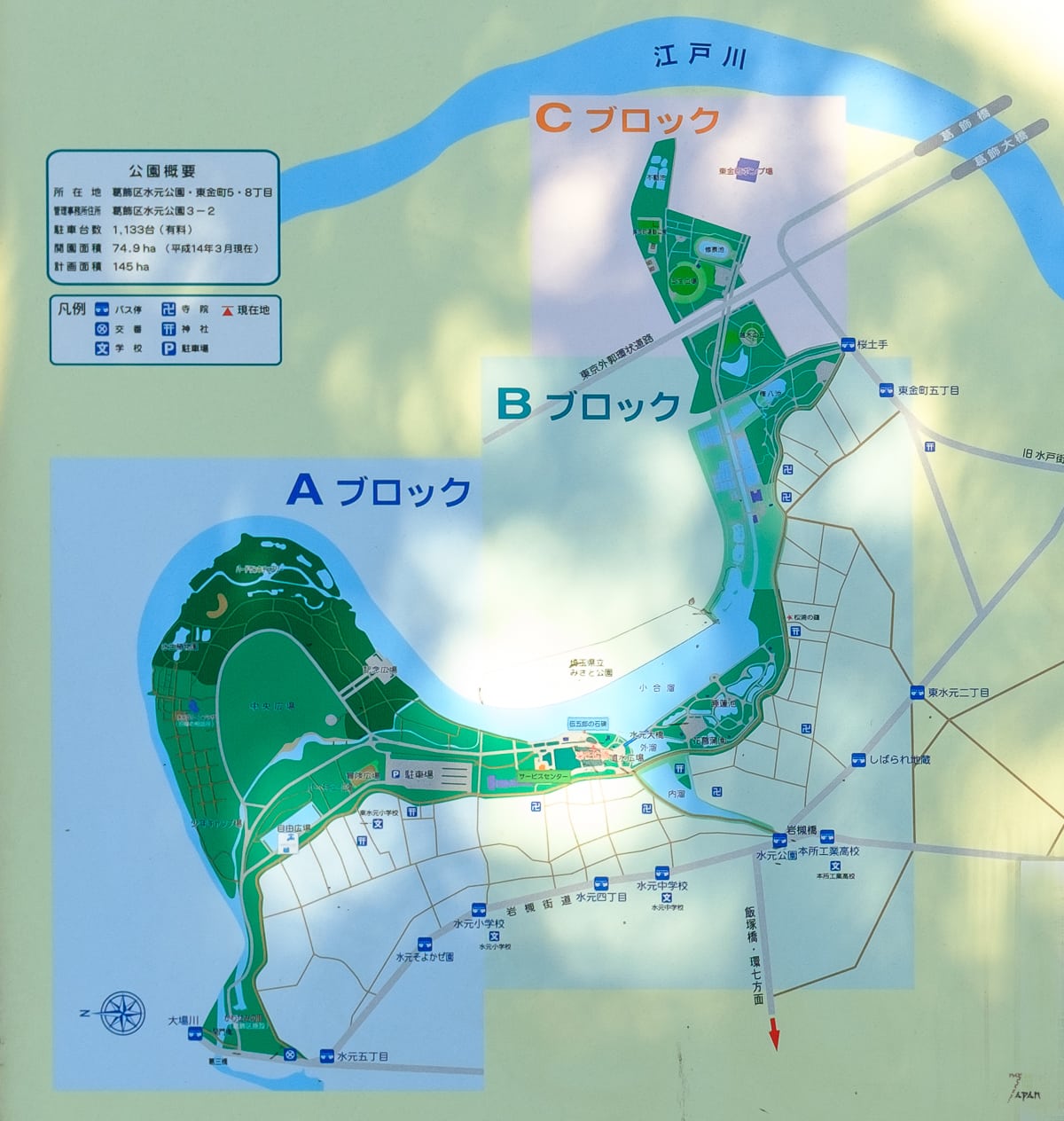 Area A is the 'wildest' of the three. Bird-lovers will enjoy observing over a hundred of species of wild birds, including herons, little grebes, ducks and even falcons!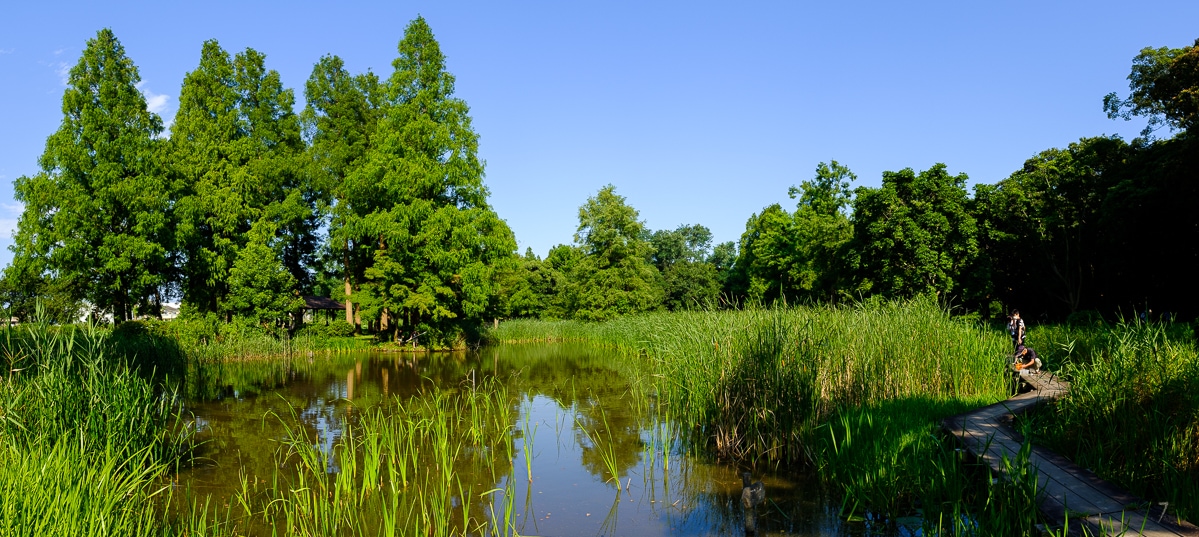 For those interested in the Japanese practice of shinrin-yoku (森林浴, lit. 'forest bathing') or getting some positive energy from trees, the impressive metasequoia forest – the largest in the Metropolitan area – is a must-see.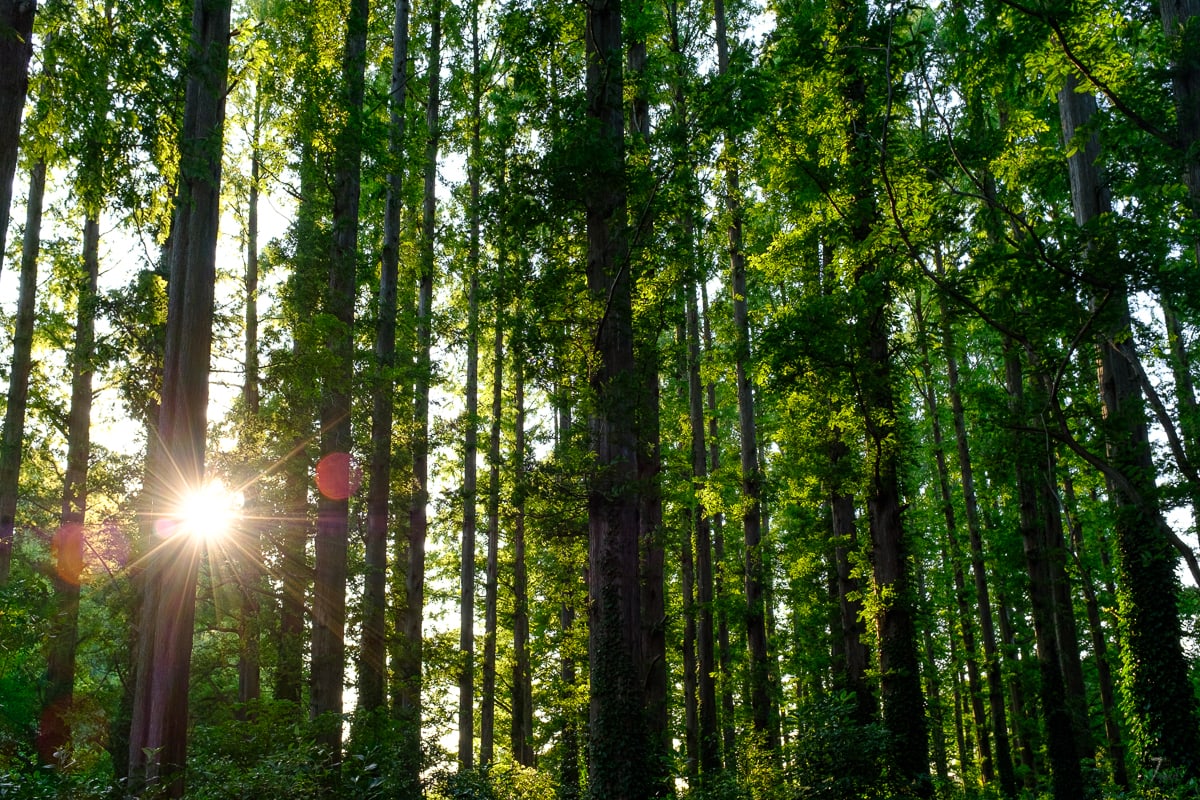 The graceful 20-meter tall poplar trees lining the main street in the park that connects the three sections are also a feast for the eyes, especially in the fall.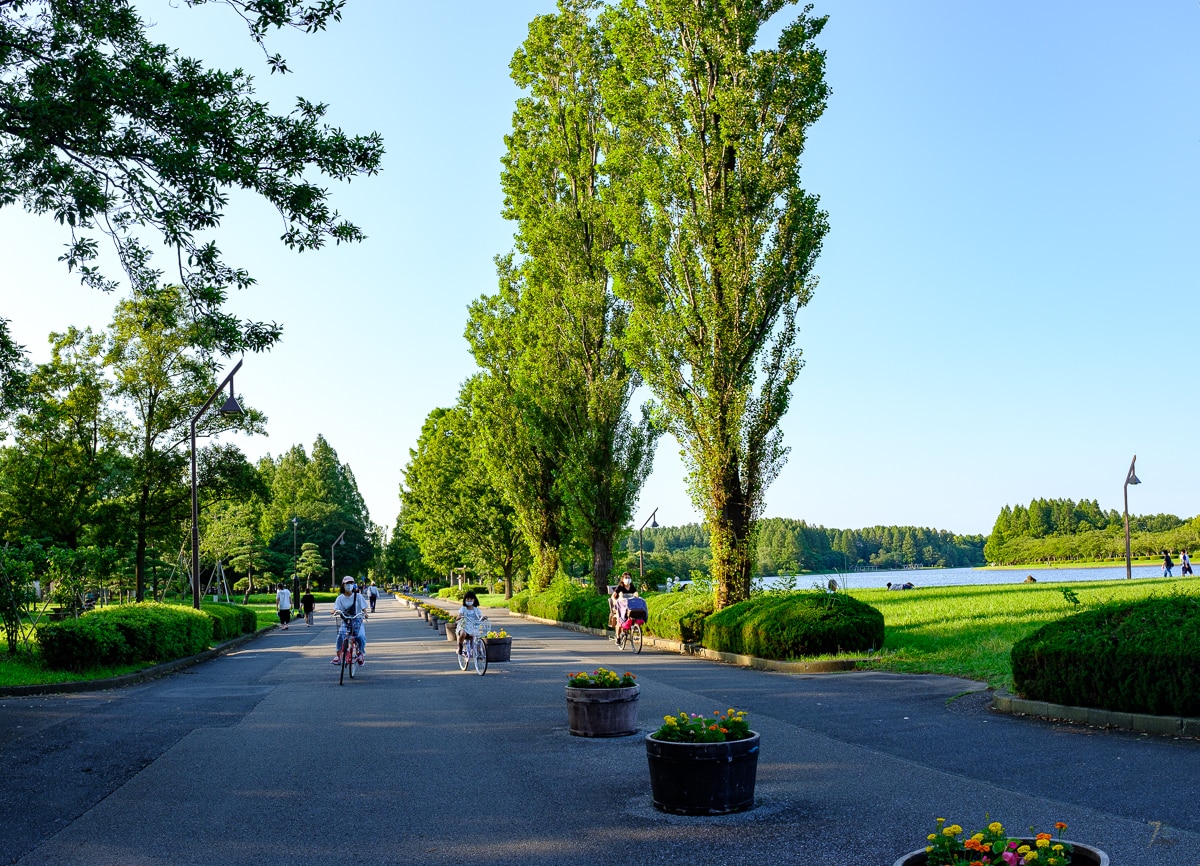 If you are looking for some open sky, visit the expansive meadow called the Central Plaza (中央広場, Chuo Hiroba) – its 10 hectares of grassy hill are an ideal place for a picnic, badminton or just take a nap. 
Your four-legged friends can enjoy some lead-free fun in a fenced-off area nearby.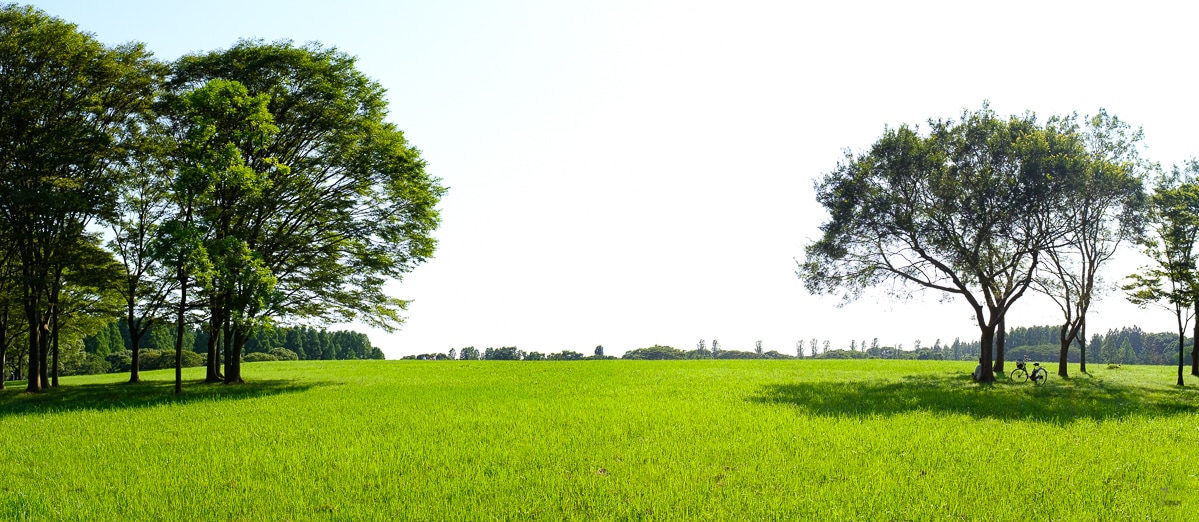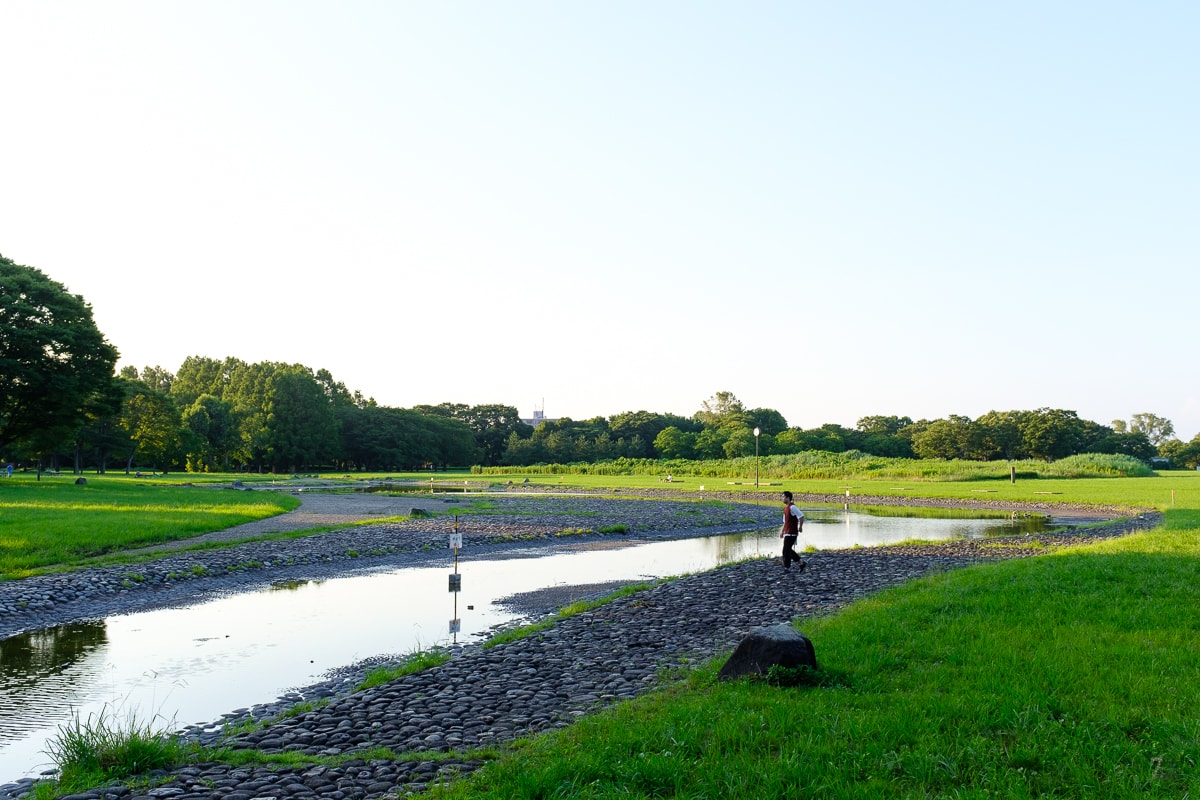 Area B is devoted to water. Fishing aficionados can set up on the banks of the Koaidame flood control basin. There even is a goldfish exhibition and various fish ponds you can visit!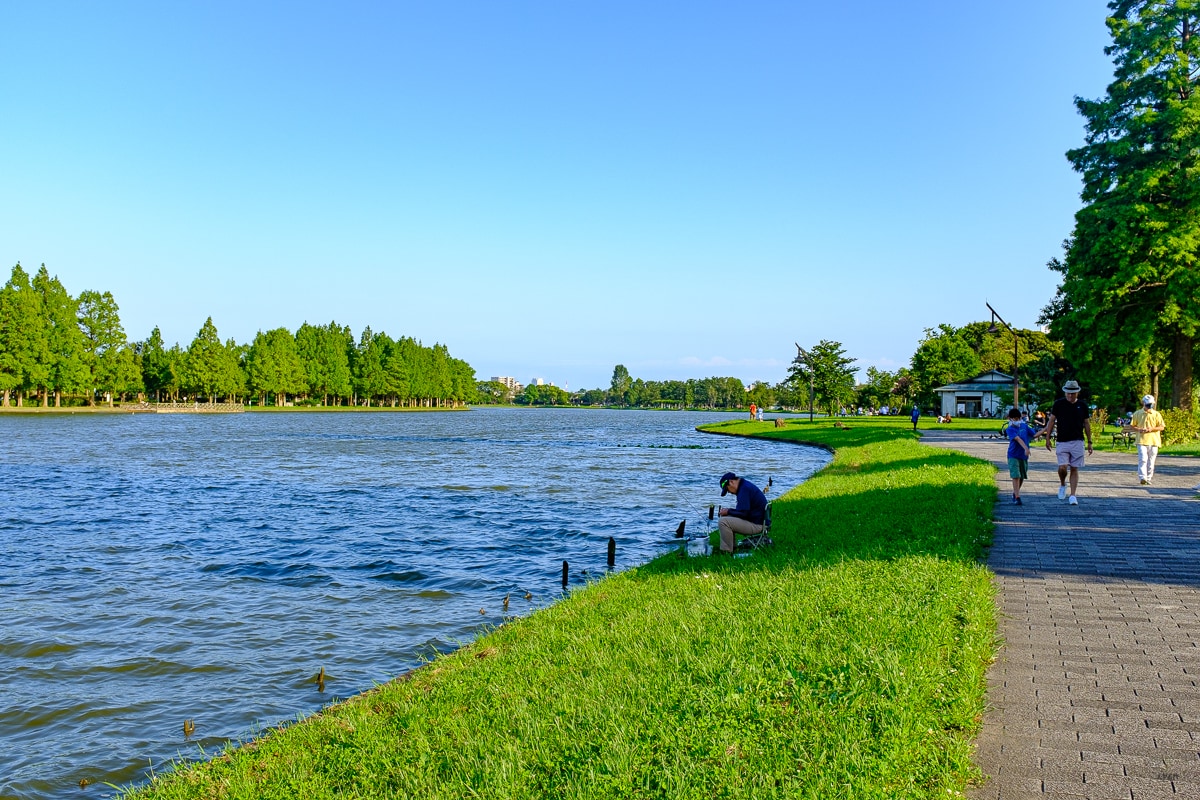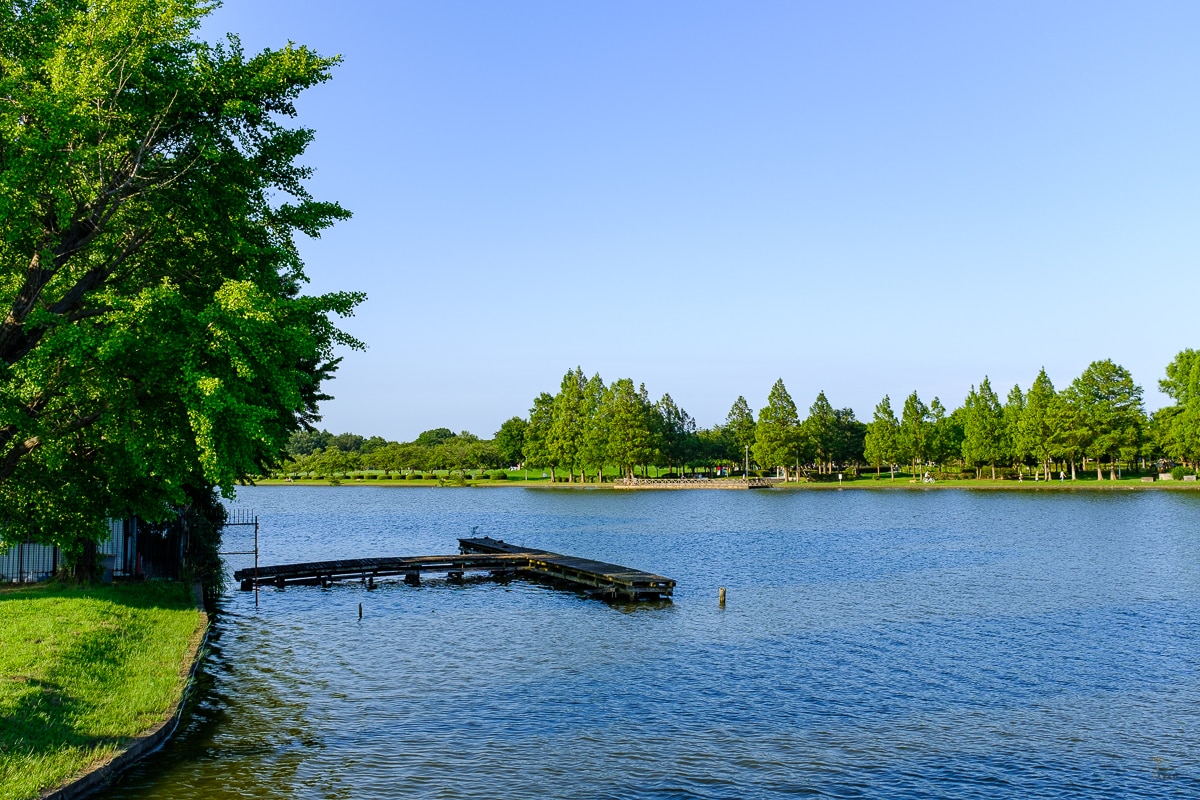 A large part of area B is home to an extensive iris garden (9,000 m2) that offers a spectacular view when the flowers bloom in June. There is also a water lily pond and a gonpachi (floating heart) pond in this area.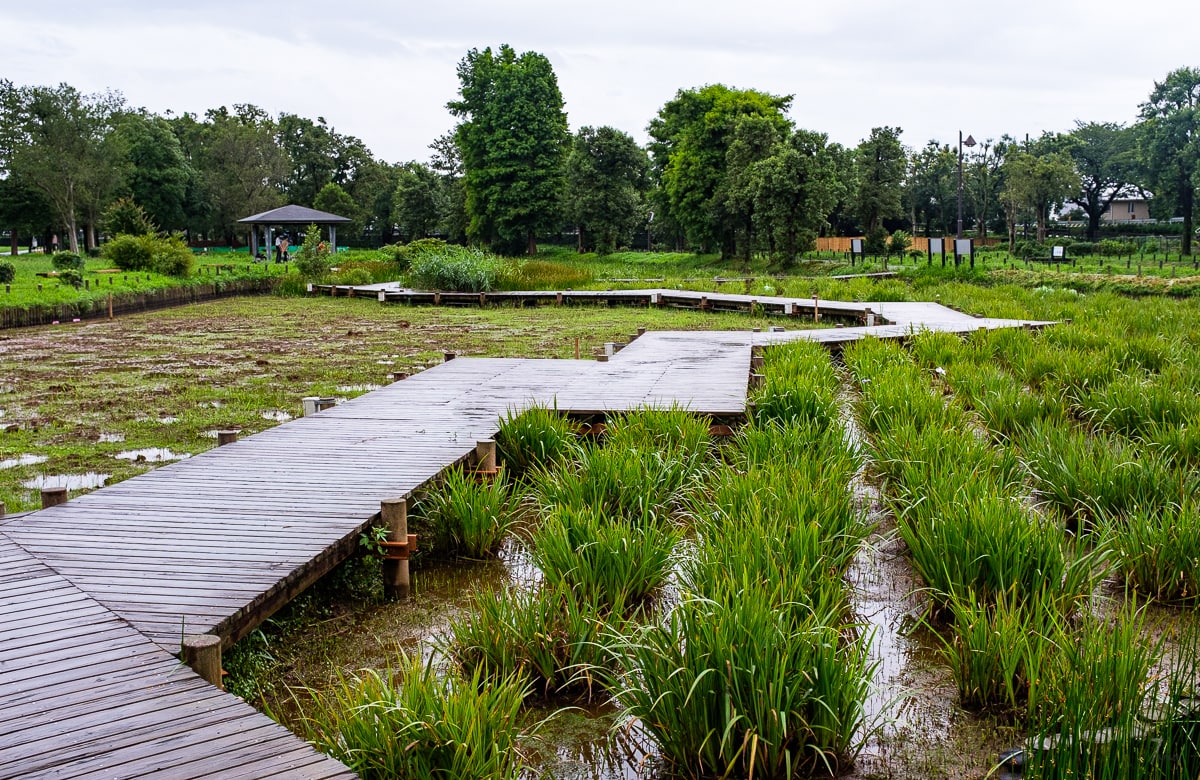 Area C is devoted to grassy meadows and sporting facilities.
Mizumoto Park is one of the less accessible parks in Tokyo if you travel by public transport. If you have children/dogs/lots of equipment, I would recommend coming by car.
Mizumoto Koen lies in Katsushika ward on the east edge of Tokyo. The nearest station is Kanamachi Station (金町駅) on the JR Joban Line or Keisei-Kanamachi Station (京成金町駅) on the Keisei-Kanamachi Line.
Since it takes about 25 minutes on foot from any of the two stations to the park grounds, I would recommend taking the Keisei bus (京成バス) from Kanamachi Station in the summer. Look for a bus going to Togasaki-Soshajo (戸ヶ崎操車場) or Nishi-Mizumoto 3-chome (西水元三丁目). The closest bus stop is Mizumoto-koen (水元公園).
Between March and November there is a special Keisei bus running (on Saturdays and Sundays between 9:00 and 16:30 only!) from Kanamachi Station to different points along the Mizumoto park. Look for bus stop number 7 and bus 金63 (for Kanamachi Station) when you get off the train. The bus runs on a loop between Kanamachi Station and the Mizumoto Kawasemi no Sato (水元かわせみの里) bus stop with several stops along the way.
If you go by car, be prepared for a long wait. There are three parking lots spaced along the park, one for each of the three sections. Some are open 24h, but some close at 16:30, so make sure you check the closing time before you go to explore the park. The fee is reasonable at 200 yen for the 1st hour and 100 yen for each 30 minutes after that. There is a maximum fee of 800 yen for 12 hours. 
3-2 Mizumotokoen, Katsushika City, Tokyo 125-0034
Kanamachi Station on the Jōban Line
Keisei-Kanamachi Station on the Keisei-Kanamachi Line
If you have found information in this post useful or interesting, please like it or share it on social media. Thanks!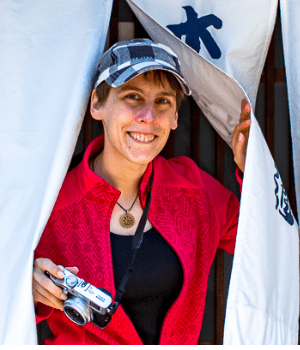 MARTA TAKAHASHI
Photographer and explorer with 10 years of experience leaving and working in Japan