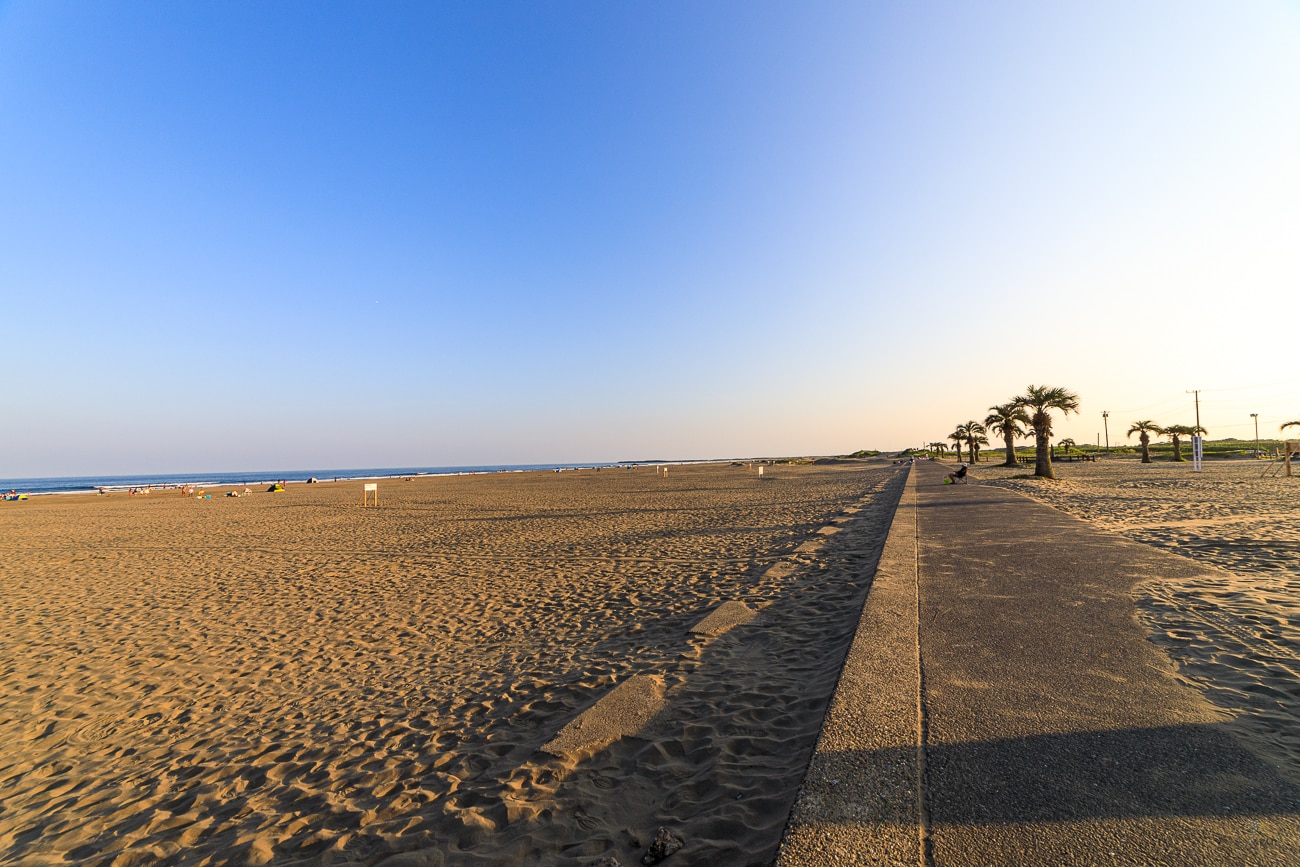 Sweltering sun, sand packed tight with towels and umbrellas and crowds of children running about excitedly. That's how a usual day on the beach looks like in Japan (and most other places with water warm enough to swim in). However, if you are looking for a quiet place to sit and enjoy the sound of the waves or take a walk and think, you may have a harder time. One of my favourite spots for a quiet and relaxing afternoon at the beach is the Motosuka Beach (本須賀海岸) in Chiba. It's a 1,5h drive from central Tokyo, but definitely worth the trip!
The Motosuka Beach boasts a 500m long and 160m wide sandy beach, the largest in the Kujukuri (九十九里) area. There are even palm trees to give a Hawaiian feel to the place.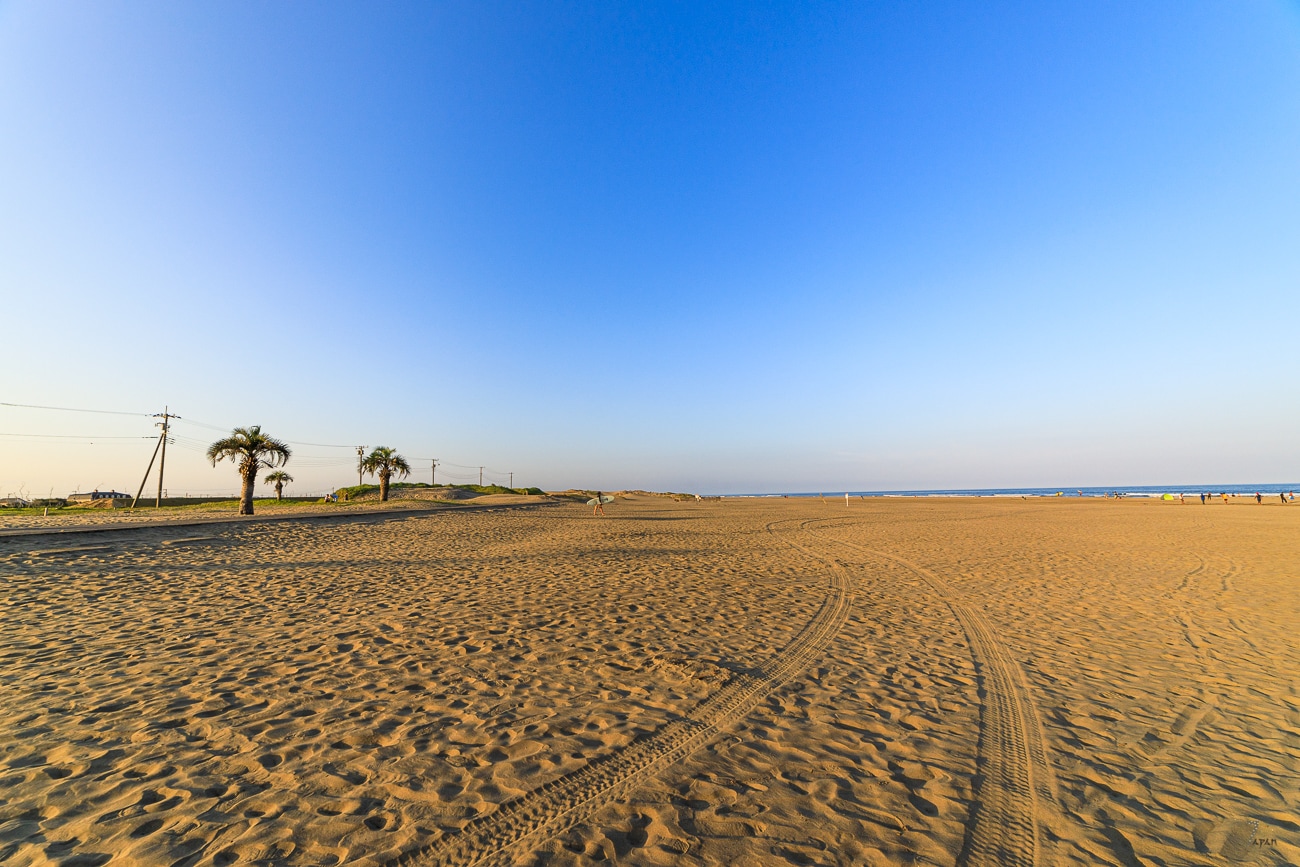 In the summer, 3 beach houses/restaurants open near the entrance to the beach. Apart from the usual lockers and paid showers you can enjoy typical Japanese beach food there. There is a public toilet with free shower near the parking lot if you don't feel like staying at the beach houses, but it can get crowded in the afternoons.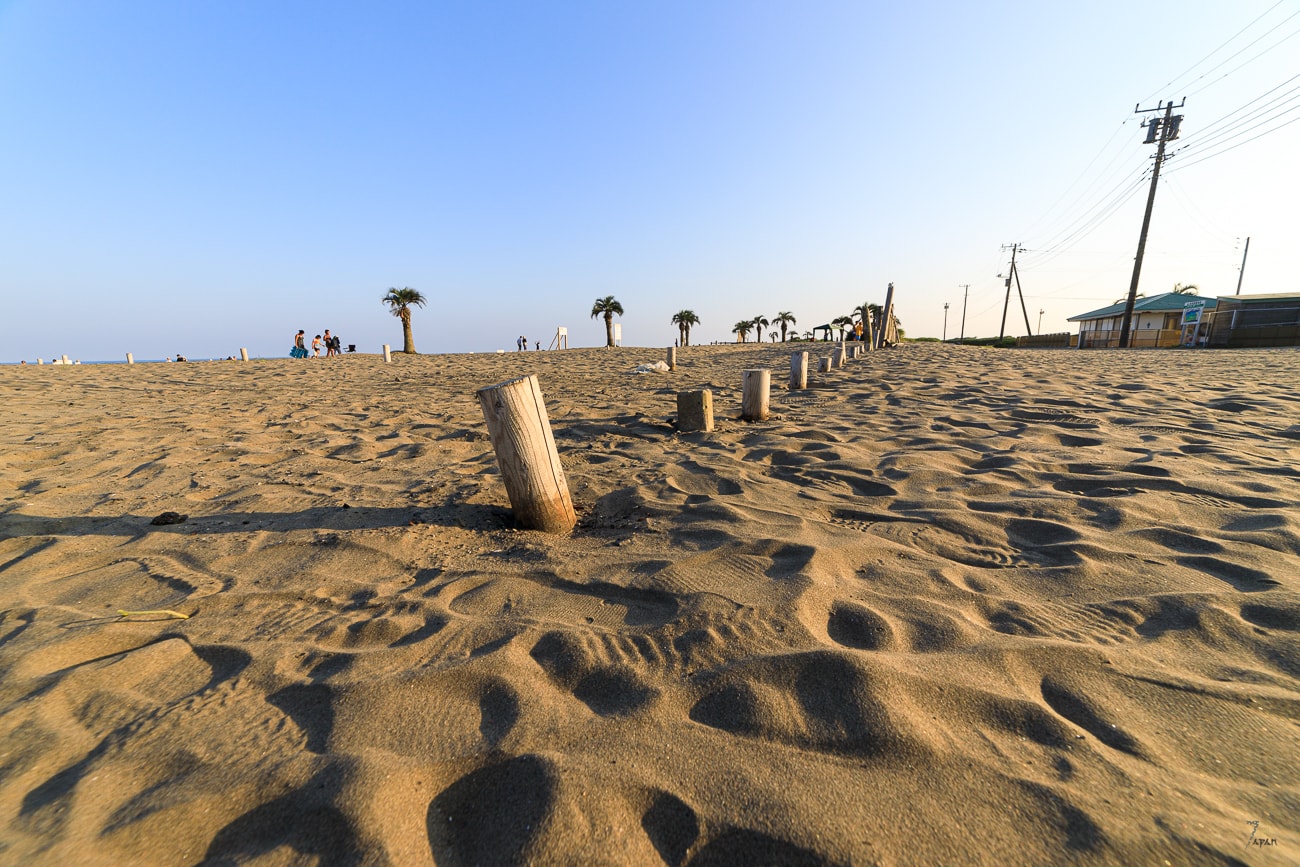 Motosuka Beach is very popular with both families who want to play in the sea and beginner surfers, but much less famous than Kamakura or Zushi.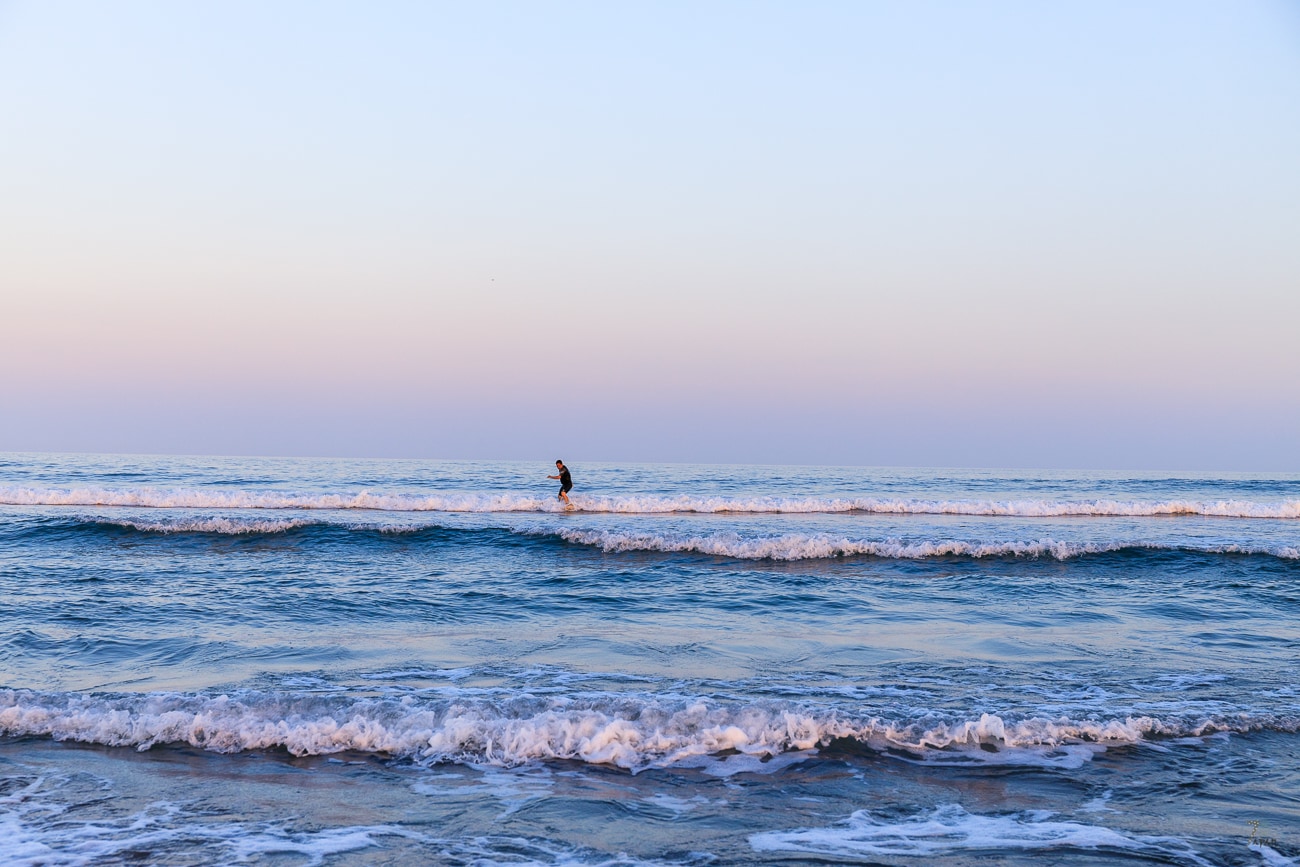 Most beachgoers start to return home in the late afternoon. If you come around 5 p.m. you can still enjoy a bit of the sun but will have more space to relax at the beach.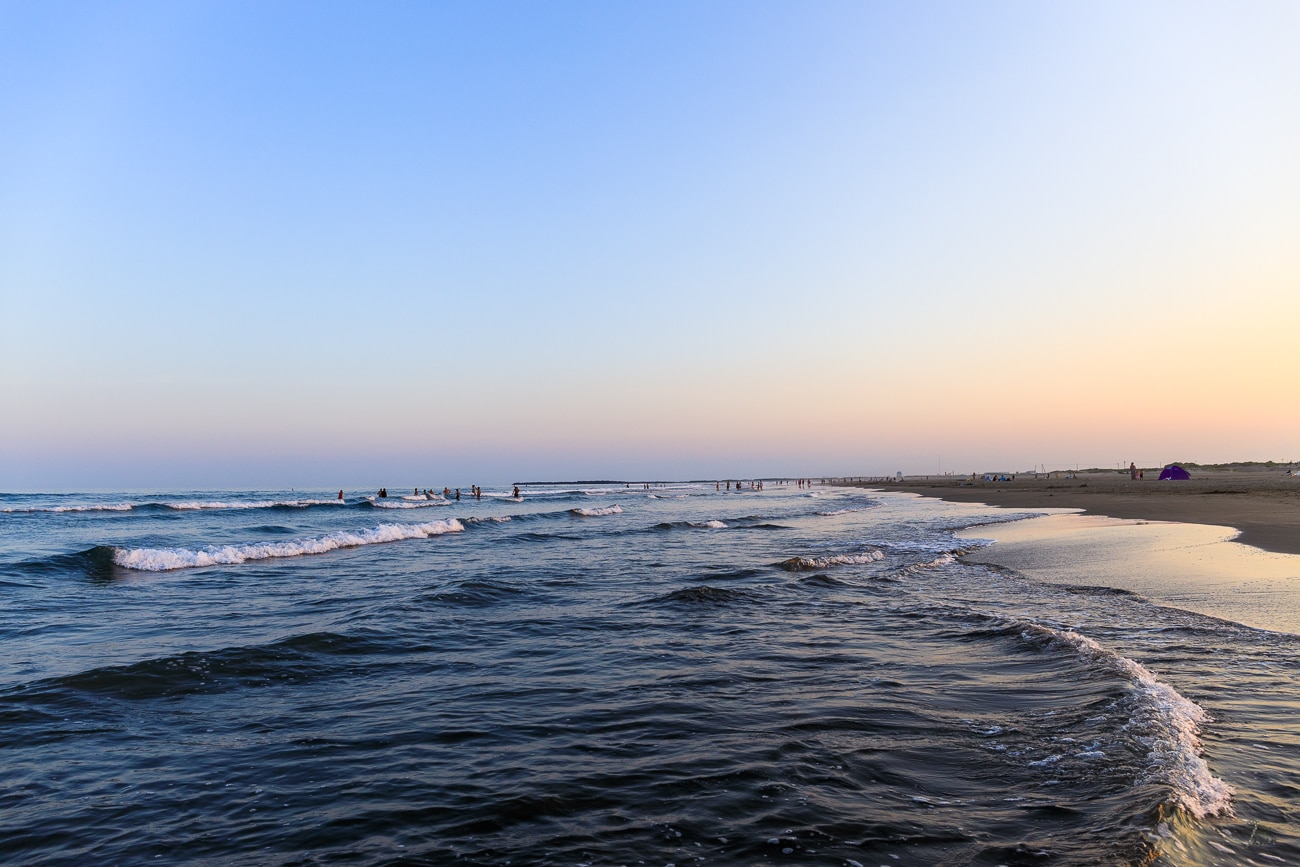 As a bonus, there is a horse-riding club called Sunshine Stables (サンシャインステーブルス) close to the beach that offers a 30 min riding lesson & a ride on the beach for about 11,000 yen. You can try even it's your first time sitting on a horse!
How to get to Motosuka Beach
Motosuka Beach is located on the Boso peninsula, about 30 km from Chiba City and 10 km from Naruto City. 
There is a bus from JR Naruto Station that takes about 20-35 minutes to get to the beach. Look for the Chiba Flower Bus (フラワーバス) for Hasunuma/Minamihama/Sakuta Minami Junkan (蓮沼・南浜・作田南循環) and get off at the Naruto Kaigan (成東海岸) or Naruto Beach (成東海水浴場) bus stop. The beach entrance is about 5 minutes from the bus stop.
If you can, I would recommend going by car. Get off the highway at the Togane IC or Sanbu-Naruto IC. From Togane IC take route 126 and then 25. From Sanbu-Naruto follow route 121.
There is a huge parking lot right next to the beach.
3841-124 Motosuka, Sammu, Chiba 289-1305
9:00 a.m. – 4 p.m.
the parking lot closes at 7 p.m.
Narutō Station (成東駅) on the JR Sobu, Shiosai and Togane lines Naruto Kaigan (成東海岸) or Naruto Beach (成東海水浴場) bus stop
Available.
One-time fee when the beach is officially open (July-August): Car 500 yen, motorcycle 100 yen (free for residents of Sammu City)  
Off-season the parking lot is free.
If you have found information in this post useful or interesting, please like it or share it on social media. Thanks!
Because of the COVID-19 pandemic the beach is officially closed: there are no beach houses or lifeguards. However, the entrance to the beach and the parking lot are both open.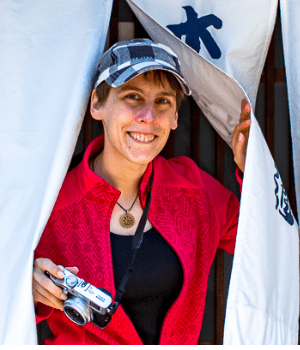 MARTA TAKAHASHI
Photographer and explorer with 10 years of experience leaving and working in Japan