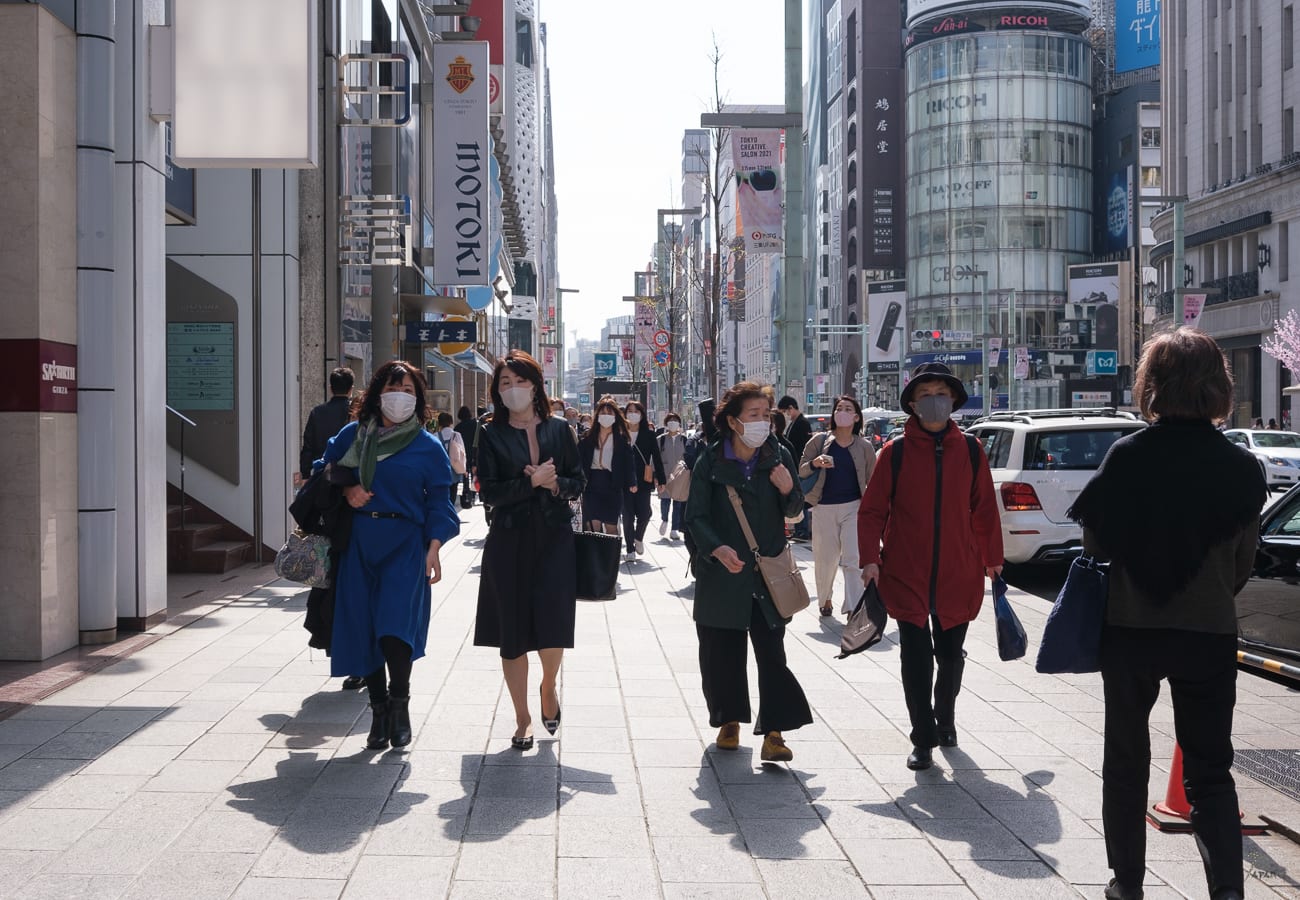 With the number of COVID-19 cases (including the new variants) on the rise again in Tokyo and Osaka areas, the Japanese government announced the third state of emergency to take effect on April 25. The restrictions will stay in place until May 11, but may be extended if the situation does not improve. This new state of emergency covers Tokyo, Osaka, Kyoto and Hyogo prefecture. Quasi-emergency state is still in place in Miyagi, Chiba, Saitama, Kanagawa, Aichi, Ehime and Okinawa prefectures. Read on for an overview of how the 2021 state of emergency in Japan will influence daily life and travel in Tokyo. 
[Update 2021.5.8] The state of emergency in Tokyo, Osaka, Kyoto and Hyogo prefecture has been extended to the end of May. According to Kyodo News, some of the restrictions may be eased from May 12 to lighten the economic impact, but individual prefectures will have the final say. Tokyo and Osaka will most likely ask large commercial facilities to remain closed. The quasi-emergency state in Saitama, Chiba, Kanagawa, Ehime and Okinawa will also be extended to the end of May. Gifu, Miye and Hokkaido will be added to the list while Miyagi will be removed after Tuesday. 

[Update 2021.5.28] The state of emergency has been extended to June 20 in the following prefectures: Aichi, Fukuoka, Hiroshima, Hokkaido, Hyogo, Kyoto, Okayama, Osaka, Tokyo. The rules and restrictions remain unchanged, so you can expect no alcohol in bars and restaurants, most establishments closing by 8pm and event attendance limits of 5000 people or 50% of venue capacity for concert and sports events to continue until mid-June at least.
What does life look like under the 3rd state of emergency in Japan in 2021?
The third state of emergency coincides with Golden Week, a set of bank holidays and usually a time when people in Japan travel. The authorities' goal is to reduce movement across prefectural borders as well as within each prefecture.
In contrast to the hard lockdowns seen elsewhere around the world, the Japanese state of emergency is less strict. Even though tougher measures have been introduced to encourage businesses' compliance with the authorities' requests, there is still much left to the common sense of the ordinary Japanese person when it comes to adhering to the instructions from prefectural and central government.
What are the instructions for the 'ordinary people'?
First and foremost: avoid unnecessary outings throughout the day, but especially after 8 pm. If you can, stay home.
What are "necessary outings"? For example, going to a hospital, to buy food or other daily necessities, going to work and exercising outdoors.
If you do go out: 
■ avoid crowded places;
■ keep social distance (ideally 2 meters, at least 1 meter);
■ avoid crossing the prefectural borders and long travel;
■ wear a mask covering your mouth and nose;
■ speak in a low voice, with your mask on;
■ at a restaurant, keep your mask on whenever you are not eating;

■ wash or disinfect your hands frequently;

■ avoid drinking alcohol with others on the street.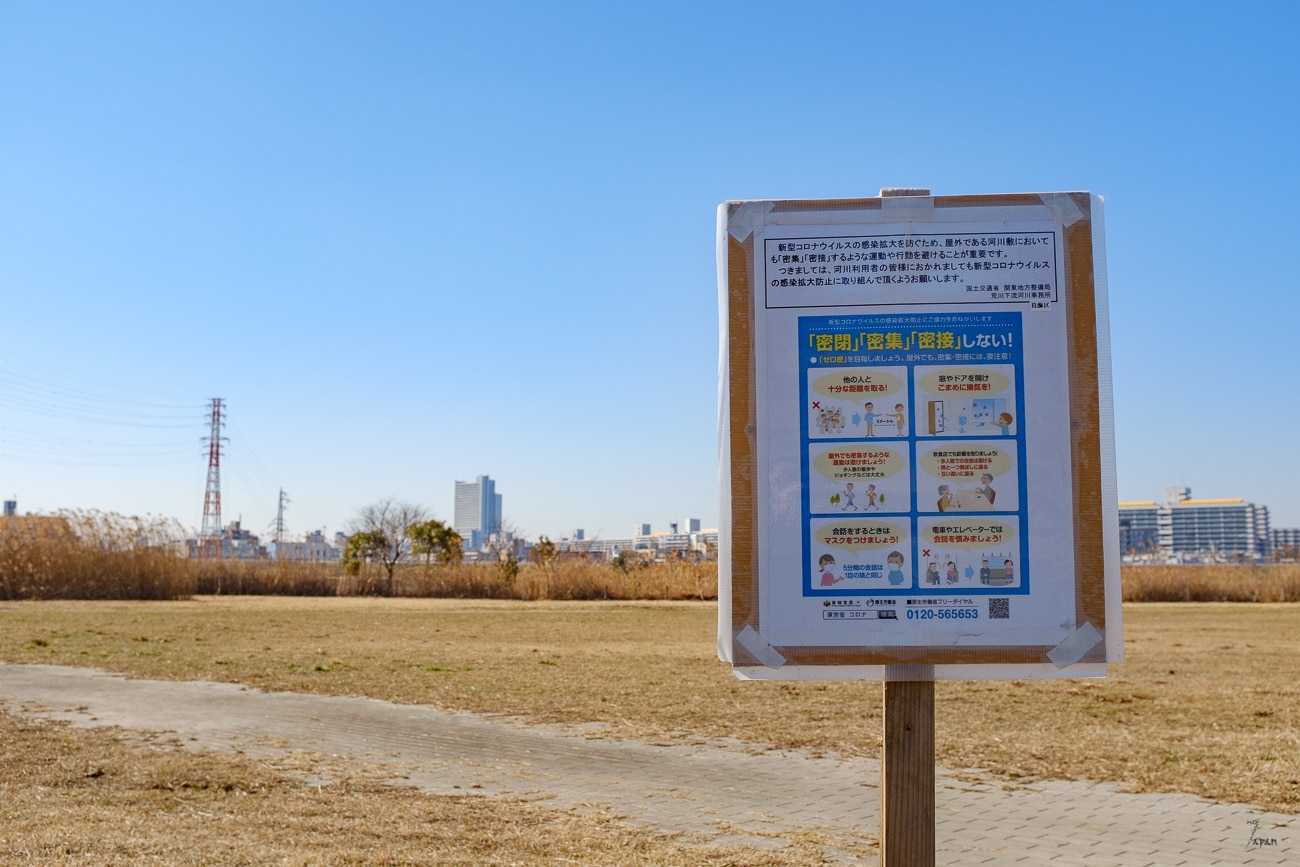 It is allowed, even if you are commuting from another prefecture. The Japanese authorities are encouraging businesses to switch to teleworking and implement staggered shift system to limit the number of workers on premises at any given time. The target is to reduce the number of commuters by 70 percent.
Workplaces are asked to implement various measures to reduce the risk of infection, such as teleworking and flexible shifts, reducing the number of face-to-face meetings, ensuring social distance between workers, ventilation, regular disinfection of frequently touched surfaces.
Which businesses and institutions are closing or shortening hours?
The businesses specifically targeted during the third 2021 state of emergency are restaurants and bars – places where people congregate and often spend a long time drinking alcohol together, sometimes speaking without their masks on. Large shops and entertainment facilities over 1000 square meters are also requested to close. Even if a business type was not explicitly mentioned by the government, the owners may decide to close temporarily, shorten their hours or limit capacity.
The businesses asked to close entirely in the Tokyo area:
■ Bars and restaurants that sell alcohol or offer karaoke;
■ Shopping centers, department stores and large-scale retail stores (apart from sections selling daily necessities);
■ Movie theaters, planetariums, amusement parks;
■ Sports centers, yoga studios and gyms;

■ Museums, zoos and botanical gardens;

■ Public bathhouses, super-bathhouses, nail salons, massage parlors, hair and este salons;

■ Betting ticket counters;

■ Maj-jongg stores, pinball salons (pachinko), arcades;

■ Parks and gardens run by the Tokyo government;

Coffee shops, eating establishments, dance clubs and wedding halls are requested to stop selling alcoholic beverages and to close by 8 pm.
Events will be held without audience.
Daycare centers, kindergartens, schools and universities operate normally, but are asked to implement online learning where possible and to reduce club activities. Driving schools, cram schools, language schools etc. are also asked to move lessons online.
A list of major tourist attractions that are closed or have changed their opening hours can be found on the website of the JNTO.
Essential services and facilities, such as hospitals, pharmacies, stores selling food and other indispensable items, hotels, public baths, banks, post offices, administration offices and public transportation, will remain open. 
Will public transportation operate normally?
The governors of Tokyo and surrounding prefectures requested that train operators move up the last train departure times. 
Some highway bus operators suspended overnight busses and travel on routes from Tokyo to other prefectures.
Various organizations in Japan operate websites, hotlines and information centers offering information related to COVID-19 in English and other languages. The list below contains just a few examples.
COVID-19 hotlines and information centers
Most hotlines and information centers listed here offer help in English and other languages, such as Chinese and Korean.
COVID-19 related websites
Epidemiologic situation in Japan and countermeasures
Immigration and travel to Japan
The information provided on this website is intended for informational purposes only and should not substitute for a lawyer. This information does not constitute legal advice. The information is provided "as is" without warranty of any kind, either expressed or implied, including, but not limited to the implied warranties of merchantability, fitness for a particular purpose or non-infringement of third party rights. 
If you have found information in this post useful or interesting, please like it or share it on social media. Thanks!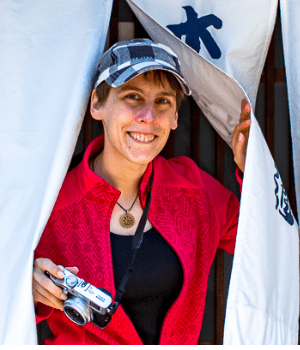 MARTA TAKAHASHI
Photographer and explorer with 10 years of experience leaving and working in Japan